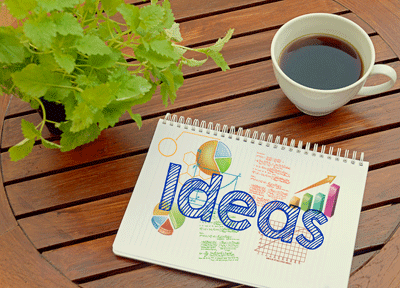 A successful inbound marketing plan for your business should include many different facets: content offers, social media, and most importantly, blogging.
Blogging is critical for effective inbound marketing for multiple reasons, including: giving a reason for people to visit your site, even if they don't necessarily want to do business with you; increasing your online footprint, which will help drive traffic and increase your Google ranking; and adding to your credibility as a source of expertise in your field.
The number of blogs on your site is something that differs from business to business, but there are certain types of blogs you should be writing. Let's go over how to come up with blog topics that will interest your readers and drive traffic for you.
Provide something of value
Readers of your blog will have many reasons for coming to you, most often as the result of a Google search, but what will keep them on your site are articles of value. If a reader feels like you're wasting their time, they're not going to give you much more of it. When writing about a topic in your field, make sure you understand it well enough to write about it – and if you don't, research it. You have the time to understand the subject; the reader doesn't. Provide some helpful information to your reader so they know you're worth their time – and then possibly, their business.
Be relevant and timely
Social media is just a distraction for most people, something to play around with on their free time. But it can also be a valuable tool for identifying what's going on in the world right now. Keep abreast of what's trending on Twitter and what your Facebook friends are talking about, and if you see a chance to connect it to your business with a blog post, pounce on it. Are you in the insurance business? That winter storm warning in your area may be a good chance to write a blog post about the importance of storm damage insurance.
Be aware of the keywords and topics that will drive traffic
It's important to understand what the keywords in your market are. Are you involved with accounting software? Keywords like tax, cost, management and finance will be prominent in Google searches for your market. Use the words to come up with blog posts. There are dozens of blogs that can be written about taxes alone, in all manner of variations: "How to prepare for the incoming tax season," "How will I know if I will owe taxes for my business this year," etc. Not only will understanding the keywords help you come up with blog posts, it will also help your blogs rank higher with Google.
Don't be afraid to write similar posts
Sometimes, there just isn't that much to say about your field, but that's OK. Chances are, a reader isn't going to sit down and read every single one of your blogs, especially if it was a Google search that brought them there in the first place. You may find yourself writing eerily similar blog posts sometimes, or harping on the same subject over the course of a few weeks. Don't worry about it. As long as you're writing a fresh blog post every time, and not just cutting and pasting, the differences will be enough to still provide value when writing about similar topics.
To read more on this topic, download our free eBook "Blogging for Business".