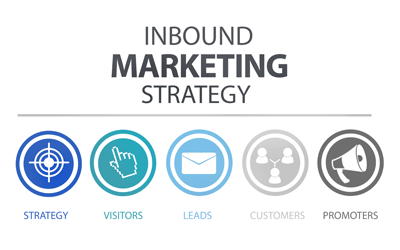 Let's be honest: no one likes developing a marketing plan. It's tedious and a little boring, and it requires paying close attention to various minute details. Therefore, most of us would probably avoid making a marketing plan if we could help it. It's like avoiding a root canal – you'll go through it if you really have to, but you're going to exhaust every other alternative beforehand.
Well, allow me to save you some time: you must have a plan for your inbound marketing strategy. It's not fun, I know, but it's absolutely necessary. Inbound marketing is not a complicated strategy, but it does require juggling various moving parts and a strict attention to detail. Without these things, your inbound strategy is going to be doomed from the start.
So why else should you develop a plan for your new inbound strategy? Here are a few more important reasons:
It will provide guidance for your content
One of the most important parts of developing an inbound strategy is determining your buyer personas. These personas basically represent your ideal customers; if you could create the best customer for your products/services, that would be your buyer persona. Most businesses have 2-3 different personas, and all of your content should be written with one (or more) of these personas in mind.
But you can't develop those personas without quite a bit of planning. First, you have to determine who your products/services appeal to. Then you've got to flesh out those personas with some additional information. Does your persona have a spouse? A family? What kind of disposable income do they have? All of these considerations could come into play when you're writing content.
It allows you to have more successful follow-ups
Marketing is always followed by sales – the basic premise is that marketing brings the customers in, and sales secures the purchase. And in order to secure those purchases, sales needs to follow-up with leads. This can involve email, phone calls, or (most likely) both.
As your business begins to experience increasing success, you're naturally going to have more leads and more follow-ups to keep track of. As you can imagine, that can all get a little confusing and overwhelming; but that can be avoided through some smart planning. You should have a standard workflow established for each lead; they should all receive follow-up emails automatically the moment they become leads, and then receive more emails over time to keep them engaged. Additionally, you should have specific content set aside for sales to use during follow-ups, in order to continue providing value to the lead and nurturing your relationship with them.
It's vital for social media
I know it's hard to imagine anything involving social media to be planned – especially if you've ever allowed yourself to comment or post on social media while upset or angry, without taking a moment to consider the ramifications (guilty!). But for businesses, planning is a critical part of the social media formula.
You need to plan to post on every social media site on a daily basis, and some should have multiple posts per day (Instagram and Twitter). And if you take advantage of helpful software such as HubSpot, you can actually plan social media posts hours, days or even weeks in advance. Simply post the content and/or link verbatim on the software and schedule its debut, and the software will automatically post it to your social media account(s) as scheduled.
Additionally, you should pay attention to when your posts get the most activity or interaction, to help you determine the best time to post. Since you can schedule your posts ahead of time, there's no limit to when you can post to social media – even if it's at 3 a.m.