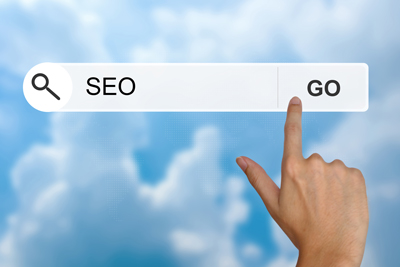 The goal of every business with an online presence is to show up at number one in the Google search results. Whether you're targeting a specific keyword or a string of them, you hope that your company's website or blog will be the first thing online consumers see after they've hit that search button. Unfortunately, you share that goal with every single one of your competitors, so ensuring that you get the top spot is easier said than done. However, there are a few things you can do to move your way up to that top spot.
Target Long-Tail Keywords
If you've put some time and effort into your keyword strategy, you should know what your target keywords need to be. It's important to be specific when coming up with the keywords you want to go after, as some of them will be extremely difficult to rank for. The more detailed you can be, the better.
If you think about how people search the Internet, they are generally quite specific. Rather than searching for "pest control", online users will search for "best pest control company in my area" or "pest control companies for termites". So when you begin to target specific keywords, think in these terms. You could use the long-tail keywords "best pest control company (your area)" and "pest control for termites" and your odds of returning in the search results skyrocket. If you target only "pest control", you are competing with everyone else out there doing the same. Think about how difficult it would be to get to the top in that race – longer keyword phrases are definitely the way to go.
Follow Search Engine Optimization Guidelines
The specific rules to the Search Engine Optimization game are always evolving. With every update to the search engines, there is an update to SEO best practices. However, the basics always remain. You should consistently be putting out relevant, informative content via your blog and website. Your site should be easy to navigate and include all of your important business information. Keywords should be used whenever it makes sense – but you should definitely NOT overuse keywords, which might result in keyword stuffing. To get a good idea of what you should and should not do when optimizing your site, take a look at this great article from Search Engine Watch. The tips included will help guide you in the right direction when diving in to the world of SEO.
Take Advantage of All Online Channels
A successful web presence for your business cannot be had with a website alone. In order to begin your ascent to the top of the search engines, you will need to have a strong and informative website, a blog with stellar content, and social media sites where you consistently engage with fans and followers. Your keyword strategy should spread to all of these various channels. Use your target keywords whenever you make updates to your website, throughout all blog content, and in your social media posts. This will help your other sites begin to rank highly in the search engine results as well, creating a powerful online presence for your business.
While there is no exact science to being number one on the search engine results page, taking the tips above into account will certainly help your chances. With a little bit of luck and a lot of hard work, your business can begin to rank highly on the search engine results pages for all of your target keywords.