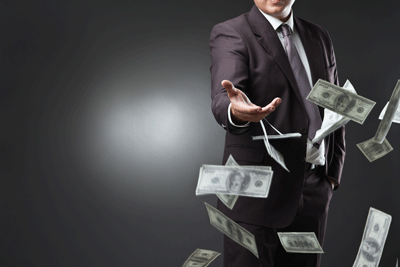 Your business website has three primary functions: Providing information about your company; ensuring potential customers can get in touch with you; and sales. But really, sales is the most important: even those first two functions just help facilitate sales.
So how can you be sure that your site is an effective sales tool? Here are some tips:
Make sure your site draws people to it
You need visitors to your website to generate sales. Unless someone already knows your business by name, they're not going to search specifically for your site – so how are they going to find it? You need a way for them to come across it organically.
This can be established with inbound marketing practices, which are all about bringing potential customers to you. Consider a blog on your website. The blog doesn't have to provide breaking news or revolutionary ideas, it just has to be relevant to your business and include important keywords.
Incorporate keywords that a potential customer is likely to use in an internet search, and your site will rank more highly in Google search results. And a higher Google search results ranking will lead to increased traffic.
Give customers a chance to get in touch
OK, so you've drawn people to your site: now what? You have to turn them into leads. Simply asking them for their information so you can market to them directly isn't going to work – most people don't enjoy sales pitches. So use another inbound marketing tactic: content offers.
Create some content that provides some valuable information about your industry, information that the customer might be interested in. It can be a white paper, eBook or slideshare presentation, or something else entirely. Just make sure it's relevant and helpful to the customer.
Then, in exchange for the content, ask the customer for their contact information via a form they can fill out. The customer will be more willing to part with this information if they get something out of it.
Follow-up and convert the lead
You've turned the website visitor into a lead; this is where marketing automation software can be a boon to your business. With marketing automation (such as the Hubspot platform), you can set up automatic emails to be sent out once a customer downloads the content offer. And if they don't respond to that email, you can set up follow-up emails to keep trying to convert them. Marketing automation software will also allow you to keep track of the lead and your relationship with them, so you can keep marketing to them and, ideally, turn them into a customer.
To read more on this topic, download our free eBook "10 Steps to Turn Your Website Into a Lead Generating Machine".