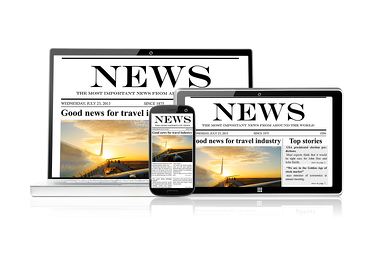 When it comes time to build a new website for your business, or simply revamp your old one, there are several things to take into consideration. Gone are the days when you could basically create an online brochure with your general business information, a few photos, and your contact information and call it a day. In today's world, your website needs to be informative, interactive, and impressive.
The foundation of your website should be in a great design. Working with a talented web designer is definitely something to consider. While you may be able to create a site on your own, it's always best to leave something so important to the success of your business to the professionals.
Once you've decided on a designer, sit down with them and explain exactly what you hope to accomplish. When coming up with your strategy, be sure to keep your website visitors in mind at all times. Having an easy-to-use navigation system is of the utmost importance. You want users to be able to get exactly where they need to be without getting "lost". Having a clear-cut path for each of your target buyers is the best plan of action
You should also ensure that your web designer follows SEO guidelines when developing your site. Using SEO in the site's foundation will give you a great base to build on. This is something you will continue with every update to your website or blog in the future. SEO is the best way to garner the attention of search engines, and being at the top of search engine results is the best way to gain the attention of potential buyers.
Something else that you absolutely must include in your website design are enticing calls-to-action. A CTA could be an offer for a free download, a webinar sign-up, a suggestion to follow your social sites, etc. The goal of a CTA is to draw in viewers and encourage them to interact with your business further. The more they interact, the more likely they are to have your business top-of-mind when it comes time to make a buying decision.
Being able to easily capture the contact information of your website viewers is one of the most important pieces of the puzzle when it comes to successful website design. Having forms throughout your site where users are encouraged to leave their contact information is absolutely essential. This contact information will allow your sales team to follow up with these leads and hopefully convert them into paying customers. The best way to get this information is to ask users to leave it in exchange for something free, whether it be an eBook, a whitepaper, a newsletter – the list goes on and on. Obviously everyone loves to get something they want for free. Leaving their contact info will feel like a small price to pay for getting something they want in return.
One more thing to consider is that constantly updating your site with fresh content is one of the best ways to rank high on the search engines. Having a static website simply won't get the job done. There are several plug-ins that can be used to update your site with every blog post, Twitter or Facebook update that you push out. Also, keep your site updated with any specials you run, any community involvement you are a part of, and photos or testimonials from your most recent sales.
Keeping the above suggestions in mind during the creation of your new site will have you well on your way to developing a high-ranking, informative, and successful website for your business.