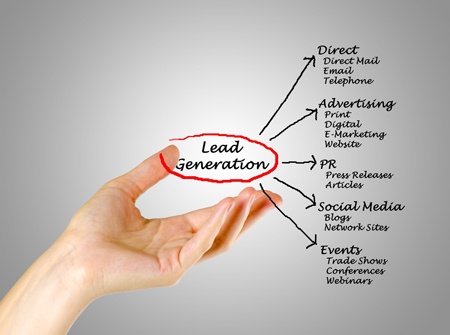 If you've been building a web presence for a while now but you still feel as if your website isn't generating enough leads, there may be a few different factors. Developing an online presence that will impress, educate and inform can be easier said than done. However, gaining more leads is most likely as simple as making a few changes to your online strategy and your website design. Keep reading to find out the most probable reasons that your website isn't generating leads.
If your website hasn't been updated recently, it's probably time to make some modifications. You will need to make sure your site is full of information that your target buyer would want to know. It needs to be much more than the typical "About Us", "Products & Services" and "Contact Us" pages to compete in today's online world.
You should make your site interesting for your online visitors. Include testimonials, before and after pictures or photos of products (depending on your business type), and case studies. You could do profiles of your employees or some other fun feature that would align with what your business does. Lay out the information in a clear and concise way, and make sure your navigation is easy to follow and directs viewers exactly where they need to go.
Include links to your social media sites and blog, as well. A frequently updated blog is one of the best online tools you can possibly have for your business, and making it easy to find is vital. Social media also plays a big part in the online success of your business, so interact and engage on these sites (such as Facebook, Twitter, Google+, and Instagram, for example) as often as possible. You can include a plug-in of sorts that will update your website whenever you publish a new blog post or social media post – this is an easy way to drive traffic to those pages.
After you ensure that your website is doing it's job, and your blog and social media sites are being updated as often as possible with quality content, it's time to take things a step further. Creating valuable content offers that you promote on every one of your online pages and places is an incredible way to bring in new leads. If you own a hair salon, for example, you could create an eBook showcasing the top 10 trends in hair for 2014. Maybe you could create a video showing "How-To" do a fishtail braid or pin-up curls, or possibly offer a checklist for maintaining healthy hair. Anything you know your target buyer would find value in is fair game.
Once you have created your content offer, take time to promote it via every channel you have – website, blog, newsletter, social media, etc. Drive all of that traffic to a specially designed landing page that showcases the offer in a visually pleasing, descriptive way. Include a capture form that viewers must fill out with their contact information before receiving their free download. This is one of the best possible ways to return a large amount of highly qualified leads. And the good news is, you can do it again and again. The more valuable content offers you create, the more leads you will bring in.
Take a good look at your web presence and see how many of these ideas you can implement. With a little hard work and effort, your website can begin generating more leads than ever before. To get a more in depth look, download our free "Guide to Online Lead Generation for Business Owners" eBook.