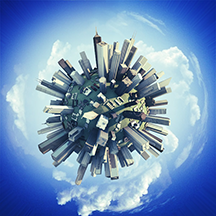 It seems like one of the biggest accomplishments someone can have these days is for their content to "go viral". We've all seen it happen. Someone posts an interesting/funny/touching video on Facebook in the morning, and by the end of the day it seems like that's all you see on your newsfeed. But what is it that makes a video go viral? And how can you make it happen for your business?
While it may seem that some videos just magically go viral with no thought or planning whatsoever, that happens very, very rarely. The majority of the time there is a lot of work going on behind the scenes before a video is even posted to YouTube. This article from the woman behind "Girl Learns to Dance in a Year" will clue you in on just how much time and energy she put into making her video a hit. If you want your next video to go viral, plan for a lot of hard work and dedication to the cause.
First of all, you need to develop a marketing plan. As with anything you do for your brand, you must know who you are marketing to, what they want to see, how you are going to say it, and so on. Failing to complete this vital step will leave you totally unprepared for where to go after initially posting your video. You can't simply post it and expect it to take off with no work on your part whatsoever. So sit down and take the time to map out exactly how you plan to market things.
You also need to make sure that the video you're putting out is one that is worth watching. It needs to be of great quality, both visually and when it comes to the actual content. It should tell a story that will keep the viewer hooked until the end. People need to feel invested somehow. They want to feel connected to the video – they want to root for you or laugh with you or cry with you. Without great content, you just don't have much to work with.
After planning things out and filming a video of excellent quality, it's time to post it and get it in front of the right people. When developing your marketing plan you should plot out exactly who you want to get your video in front of, and how you'll go about doing that. Are their certain big bloggers who have an interest in the type of content you're posting? Are there any companies who may have a reason to pay attention? Are there any groups you could reach out to who might post it to their pages for you? Get together with everyone involved in the making of the video and brainstorm. Come up with literally everyone you can think of who might show an interest. If you don't get influential people to talk about the video, the odds of it truly blowing up are very slim.
While there's certainly no magical recipe for creating the perfect viral video, there are definitely things you can do to increase your odds of becoming the next Internet sensation. Come up with a unique concept, plot out your plan of attack, put in the time and a lot of hard work – and good luck!