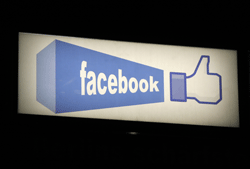 If you have a Facebook page for your business, you're probably all too aware that it's not necessarily easy to gain a huge following. After reaching out to friends, family, and your most loyal customers, what is there to do? Luckily for you, we have some suggestions! Below you will find some quick and easy tips to help you boost your Facebook following in a matter of minutes.
Host a Contest
Everybody out there loves to get something free. What better way to gain fans and followers than to offer something they want? This is also a great way to introduce new consumers to your products and services.
You can get as creative as you want with things – have them answer a funny question, tell you a story about a time when X happened, tell you their favorite thing about the type of services or products you offer – anything is fair game. Just be sure to follow all of Facebook's guidelines for hosting a contest on your page.
Add Your Facebook Link to All Your Marketing Materials
From your email signature, to your website, to your business cards, adding your Facebook page URL is a simple way to attract attention to the page. You can also add links to the page in your blog content and in your other social profiles, as well.
People won't find the page if they don't know it's there or how to go about finding it, so making it easy for them is a win-win for the both of you!
Cross Promote on Your Other Social Sites
If you have a presence on other social sites, such as Twitter, YouTube, and LinkedIn, then reach out to your fans on those pages. Asking those who are already loyal followers on your other platforms to follow you on Facebook is a simple way to increase your following. Make it simple by leaving a link to the page so it takes minimal effort. If they're already a fan of your business, how can they resist?
Use Facebook Ads
Facebook ads allow you to target specific demographics with the content you think they want to see. Take the information you have regarding your target buyer personas and put it to use! Play around with the different types of ads that are available to see what works best for your business and your target demographic.
There are a number of ways to grow your Facebook following, and these are just a few of the quickest and most painless. In today's social-media-crazed world, Facebook is one of the best ways to grow your business. It's important to remember to make your page as active and informative as possible in order to keep the new followers that you gain coming back for more.