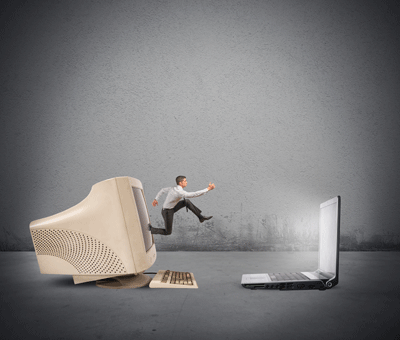 Sales in the digital age are not what they used to be. Before, you relied on traditional marketing methods to try to make sales: things like buying print ads or commercial time, or advertising in the yellow pages.
But your sales process needs to modernize to stay competitive. The best way to drive sales now is through inbound marketing methods. Inbound marketing is all about drawing the customer in to you. You attract them with things like content offers, and once you have them on the hook, then the marketing really begins.
Here are some examples of inbound marketing methods that you should adopt to bring your sales process into the digital age:
Content offers
To attract the customer to you, you're going to have to offer them something. This is where content offers come into play. A content offer is usually an informative text item that shows off your expertise in your field. For example, a short eBook or a white paper. The idea behind the content offer is you're giving your potential customer some useful information, virtually for free (but not completely free). In exchange for the content you have, they will give you their contact information. In their minds, they have just gotten something for basically nothing. But what they've actually done is given you the opportunity to turn them into a lead. And that segueways into…
Landing pages
A landing page is the web home of a content offer, and it should have a form for the visitor to fill out. Your landing page extolls the virtues of the content offer, and shows the customer how they can get it. You should not market your company or business aggressively with the landing page (if at all); you want the visitor to feel zero pressure. This helps you build a nice relationship with the visitor, who is then more likely to be receptive to your sales pitch down the road. And you can get a lot of help with landing pages through the use of…
Marketing automation
Marketing automation software is incredibly useful when it comes to inbound marketing, because it streamlines the process for you. With marketing automation software, emails can automatically be sent out on your behalf when a visitor fills out a landing page form. You can even set up a process where emails continue to be sent to leads as time progresses, to keep trying to convert the sale. And some software (such as Hubspot) will even help you keep track of leads, so you have a record of your interactions and relationship with every potential customer.
To read more, download our free eBook: