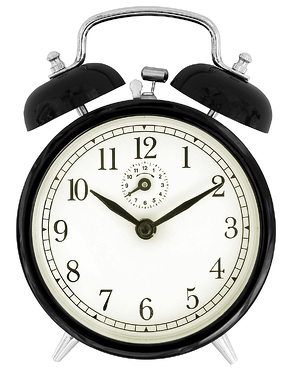 If you've spent much time creating social media posts for your business, you know that it can be much more time consuming than one might think. The best way to stay on top of things is to plan your posts in advance that way you aren't scrambling for something clever to say at the last minute. But how can you possibly stay organized when you've got so many accounts to keep track of? So glad you asked!
First off, you should definitely start by downloading and using a schedule template. Keeping track of all the posts you need to push out for Facebook, Twitter, LinkedIn, Google +, etc., can be a bit much to manage. Instead of leaving things until it's time to put them out, give yourself some wiggle room and plan them at least a week in advance. HubSpot has a great template that will help you stay on top of things. With a different worksheet for each social network, there is no confusion about which update goes where. You can also ensure that you've posted to each and every site that needs an update. Simple to use and so helpful!
HubSpot also has an excellent social media tool that can help you take things a step farther. Not only will this tool allow you to publish content to every single one of your social media profiles at the same time, it will allow you to schedule these posts to go out at a later date. This is incredibly helpful when planning ahead, or if you happen to be out of the office over the weekend and still need to make a few posts. If you are using your social sites to promote your blog content or landing page offers, as you should be, then you can use this tool to ensure that you post to all sites at once when it needs to be done.
When planning out your future social posts, be sure to keep your target audience in mind. What time are they most likely to be checking their social sites? What type of content do you think they would like to see? Trial and error may be a big part of finding these answers, but measuring the success of your previous posts should clue you in quickly. So what's the best way to track and monitor your posts? Wouldn't you know, HubSpot's social media tool will help you in that aspect as well.
The social media tool is actually able to track the effectiveness of each individual social post. An essential part of every marketing campaign is in tracking and measuring the results, and this feature will ensure that you do just that. By taking note of which posts are more successful you are able to plan your future posts accordingly. If posts with video content are your most viewed, by all means, begin producing more videos! If informative articles seem to do it for your target audience, then get to writing!
There are so many benefits to staying active in the social media world that it's absolutely vital that your business stay on top of things in this regard. By taking advantage of these simple tools you are practically guaranteed to run a successful social media campaign for your business. To read more, download our free eBook on "The Tool Kit For Launching a Successful Marketing Campaign."