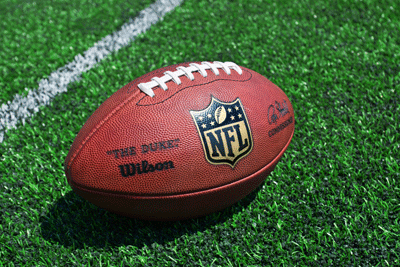 As the calendar turns to September, the weather begins to cool down, the days get shorter and football returns to fields all across America.
Baseball may have the reputation of being "America's Pastime," but in 2014, football is king. In college football, 48.96 million fans attended games in 2012, and more than 216 million watched games on TV. The NFL is also more popular than ever, with an average of 83.2 million viewers tuning in to games every week.
As a marketer, you should never miss the chance to capitalize on a marketing opportunity. Whether it's a season, a holiday, or a special event, you should use virtually any excuse for a marketing campaign – and football is no exception.
Here are some ways you can take advantage of football's return from a marketing perspective:
Use social media during games
Social media usage spikes during football games, especially Twitter. In fact, Twitter's CEO Dick Costolo said as much during a panel discussion earlier this year. And according to the NFL, 60 to 70 percent of viewers are using a second device while watching football.
Therefore, you should definitely be active on Twitter while games are going on. And remember, a central tenet of inbound marketing is to provide value to your potential customers – find a way to bring them in, and then turn them into leads. Pay attention to the games and make some commentary about them. Even if your Tweet doesn't promote your business specifically, it is still getting your company name out there and keeping it present in customer's minds.
Offer a football-themed promotion
Just because your business doesn't have anything to do with football doesn't mean you can't still use a football theme for your promotions. Does your company sell products? Offer to "sack" prices in honor of football season. Does your business have a storefront location? Give customers who show up in team gear a special discount. No matter what the promotion turns out to be, the fact that it is football themed will present a unique sales pitch for your customers.
Arrange a football-themed giveaway
We've discussed content offers on this blog before, but for football season, why not up the ante a little bit? If there is a pro or college football team in your area, buy a couple of tickets to a future game and then come up with a sweepstakes to give them away. For example: set-up a landing page for people to put in their contact information, with the promise that one lucky randomly selected person will receive the tickets at the end of the sweepstakes period. Then, promote the heck out of the landing page! Put links on your social media pages, your blog, your website and even in marketing emails. Offering a reward is a surefire way to engage potential customers, and you'll entice many football fans with the offer of free tickets.
To read more, download our free eBook "The Tool Kit For Launching a Successful Marketing Campaign".