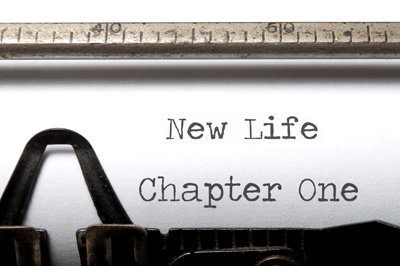 If you're still spending your money on yellow pages advertising, you're making an unwise business decision. Not only are the yellow pages expensive, their reach continues to fall every year. Yellow pages used to dominate the local business ad market, but people are now turning to the internet instead, and in huge numbers.
Today, 74 percent of internet users are conducting local searches, and those searches are leading to purchases: 61 percent of the time, in fact. If you want to capitalize on this growing trend, you need to stop investing in yellow pages advertising and switch to inbound marketing.
Inbound marketing is rapidly emerging as the most effective way to market in the digital age. It focuses on drawing the customer to your website, which leads to better, more qualified leads. But with inbound marketing, instead of immediately marketing your products to the potential customer, you instead provide content to attract them to your site.
Here's how you can transition from yellow pages advertising to inbound marketing:
Plus up your website
Your website is a critical component of a solid inbound marketing strategy; perhaps even the most critical. Your marketing is going to depend on potential customers coming to your website and having a good experience. Your website needs to be streamlined and looking good, so customers can navigate it with ease and aren't repulsed by its appearance.
Get some content
Your content is what's going to bring the customer to you, so you need to create some. Your content doesn't have to be extremely complicated or fancy. Blogs, eBooks and soundslides presentations are perfectly acceptable content for your site. And remember, it's crucial that this content isn't purely promotional: it needs to provide some informational value to the customer. And the reason for that is in the next paragraph…
Give the customer a chance to become a lead
Your content shouldn't cost any money, but it can't be free: you need to use it as a lead generation tool. Blogs will be used to help your site rank highly on Google searches, but more intensive content (like eBooks) has to be earned. Ask your visitors to fill out a short online form in exchange for the content, where they provide contact information. This doesn't cost the visitor anything, so in their eyes, they've received the content for "free." But in reality, what they've done is agree to become a lead for you.
This is where the design of your website plays a major role: you want to make it very easy for your customer to become a lead. Makes sure you prioritize your content and your forms on your website, so customers are never confused about how to connect with you.
Consider marketing software
Once you start generating leads and building up a list of contacts, you might have a hard time keeping up with all of them. This is where marketing software can be very helpful. With software such as the Hubspot platform, you can keep track of your leads and your relationship with them, as well as set up automatic email processes – for example, a chain of follow-up emails that are periodically sent to your leads.
If you follow these simple steps, you will be well on your way to developing a solid inbound marketing strategy. To read more on inbound marketing, download our free eBook: