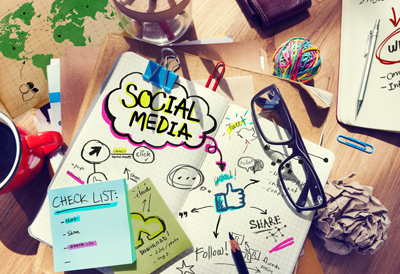 Social media is an essential part of building a solid web presence for your business – you're probably well aware of that fact by now. You most likely have your Facebook, Twitter, Google+, LinkedIn, maybe even Instagram, all set up for your company. You may be diligently updating your pages and interacting with your fans and followers, but you might still have one big question: can any of this actually generate leads?
The good news is, yes, your social media can generate leads. You just have to know how to make it happen. The best way is to make sure you have everything else in place to help things along. You will need content offers to promote, landing pages to direct your fans and followers to, and capture forms set up to gather the contact information you desire.
The best way to generate leads is to give your online viewers something they want or need, and content offers are typically your best bet. These offers can be in the form of eBooks that cover a topic you know your target audience would like to read about, checklists for accomplishing a task you can guide them through, videos describing how to do something your business specializes in, and anything else your company has expertise in that you think people want to know. Making these offers available for download in exchange for visitors contact information is a win for both of you.
After you have created your content offers, you will need to develop specialized landing pages to showcase those offers. These pages will need to have a detailed description of the offer so that users know exactly what they will be getting from the deal. It will need to be pleasant to look at and easy to navigate, and to direct viewers exactly where you want them to go. This is where everything related to a particular content offer will end up, so make these landing pages do their job! Any emails, blog posts, newsletters, or social media posts promoting the offer will lead consumers straight to this location.
Finally, within these detailed landing pages you will need to include your capture forms. These forms will be set up to gather whatever contact information you want from your visitors. It may be name and email only, possibly a phone number, or maybe even an address. Require as little info as possible, as too much hassle can drive some away. Users will simply need to fill out the form in order to receive their free download. Once you have this contact information, your sales team can pursue these leads however they would like.
After you have all of these factors ready to go, you can begin promoting them across all of your various social media channels. Mention that you have a free download available, and direct your followers to a specified landing page. Social media is a great place to engage and interact, so ask for feedback on your offers, and ask what users would like to see in the future. This will help you develop your content marketing plan going forward, and will ensure that future content is in line with what your target buyers want to see.
Using social media to gather leads is simple when you know what you are doing. This can end up being one of the best tools at your disposal and can generate an incredible amount of leads for your business. To get a more in depth look, download our free "Guide to Online Lead Generation for Business Owners" eBook.