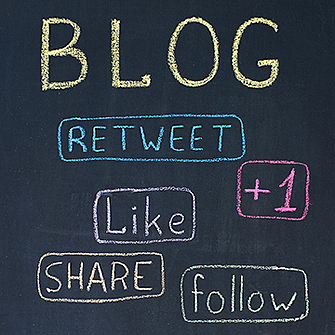 As in everything that you do to build your online presence, blogging must be done with a solid plan of action. You need to know who you're speaking to, what they need to hear from you, and what your end goal is. Developing a plan of action before you get started will keep you from wasting time and energy on efforts that just don't work.
There are a number of things you should do before jumping into blogging for your business. Here are a few simple tips to get you started.
Determine Who You're Writing For
In every single thing you do when it comes to your online marketing efforts, you need to know who your target audience is. Most likely you have already developed target buyer personas for your business, which is the best way to define what type of content you need to be creating and what answers you need to be answering within the posts you are putting out. If you haven't developed these personas, now is the time. Knowing your audience will help you in every thing that you do.
Utilize Search Engine Optimization
When creating your blog content, keep search engine optimization (SEO) guidelines in mind. Using specifically targeted keywords throughout your blog posts and in your headlines, page titles, and Meta data will help your blog begin to rise higher and higher in the search engine results for those terms. When your target buyers search using those keywords, your content will be what they find. It's important to keep in mind that SEO guidelines are always changing, so staying up-to-date is incredibly important.
Use a Blogging Schedule
Creating an editorial calendar for your blog will help you to see what content you have readily available and how much you will need to prepare in the future. It will allow you to plot out how frequently you will be able to put out content, so that you don't start strong and quickly trail off when you run out of ideas. If you come up with and create 10 great blog posts before you launch, you may want to spread those 10 out over a month. Posting every single day for two weeks and then nothing for another two or three while you're trying to catch up isn't the best plan of attack.
Constantly brainstorm with your team to come up with new and unique content topics for your blog. Plotting things out in advance is the best way to stay on top of things and keep things fresh. Take a look at this post from Social Media Today for several tips on creating an editorial calendar that works for you.
Establish Yourself as an Expert
Obviously, you have an abundance of knowledge about your particular industry. You most likely would have an answer for just about any question a potential client could ask. Launching a blog and consistently updating it with well-written, informative content that answers those questions and shares your knowledge is an excellent way to establish yourself as an expert and a leader in your industry. By doing this you will begin to develop a loyal following of viewers who seek out the answers you can provide.
There are a million tips and tricks out there for blogging for your business, but these four simple steps will get you started without getting in over your head. It may seem pretty easy, but running a successful blog for your company takes a lot of thought, hard work, and dedication. Luckily, if you're willing to put in the time and effort, you will reap the rewards (in the form of new customers) in the end!