This is a follow up to our first blog article submitted on February 25, 2014. Today is Wednesday, March 19, 2014. It is just over a month since the launch of our brand new SMART Sales Website™. We have been blogging everyday and this shall be a semi-detailed account of our analytics and where we find ourselves now.
First let me put up a few screen shots to give you a reference point.
This is where we started and the screen shots were taken on 2/12/14, the site itself and content were not live until 2/24/14.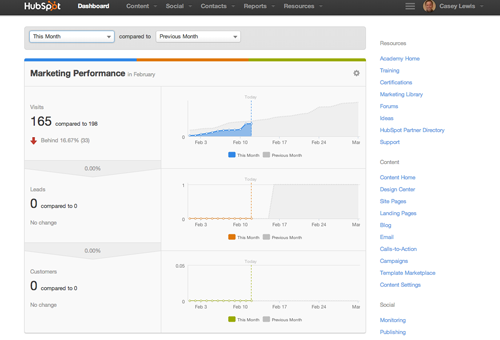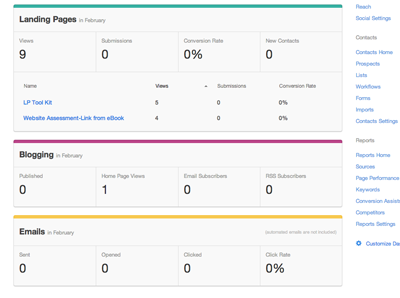 And about a month later the following are some pretty basic screen shots for you to see the difference. After the screen shots we can have some dialogue on what they actually mean.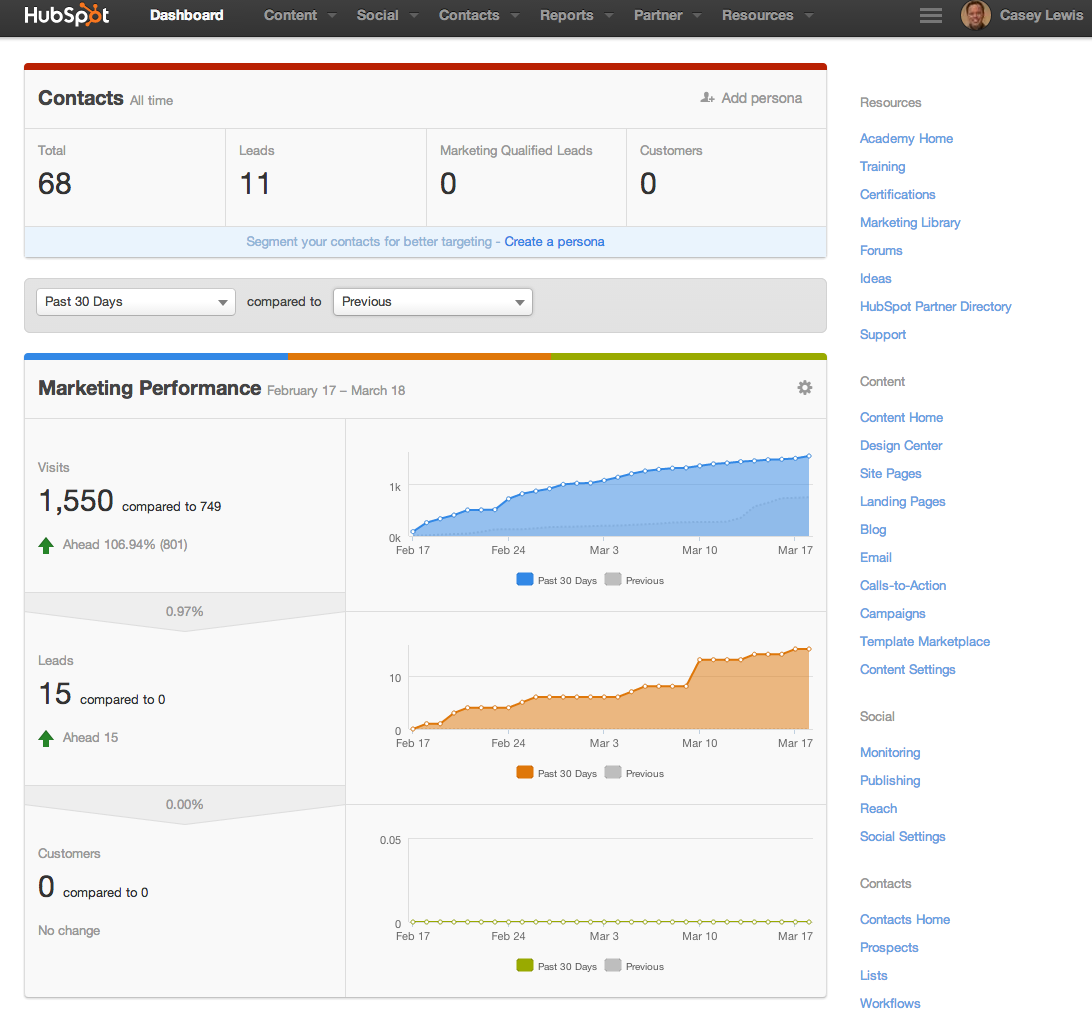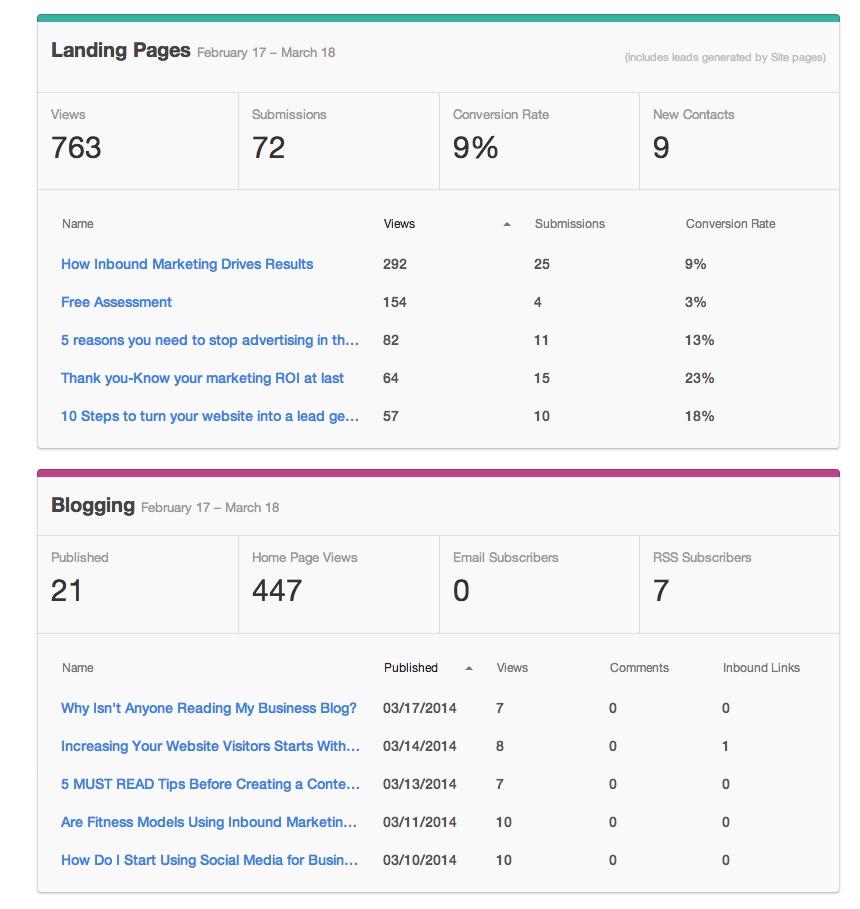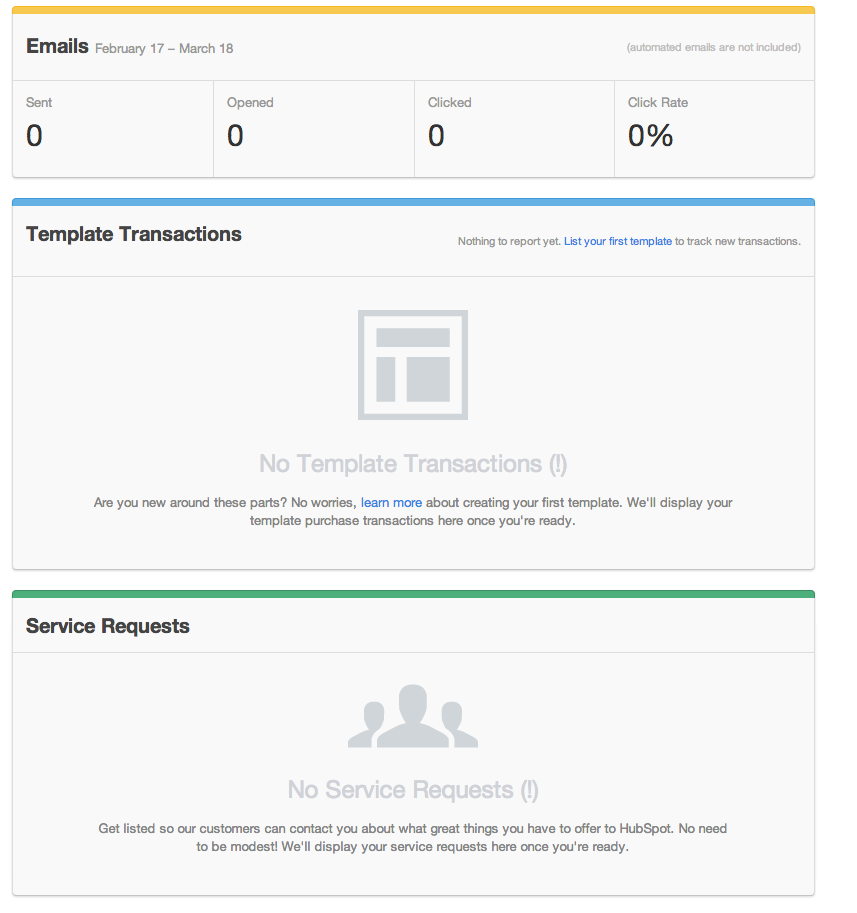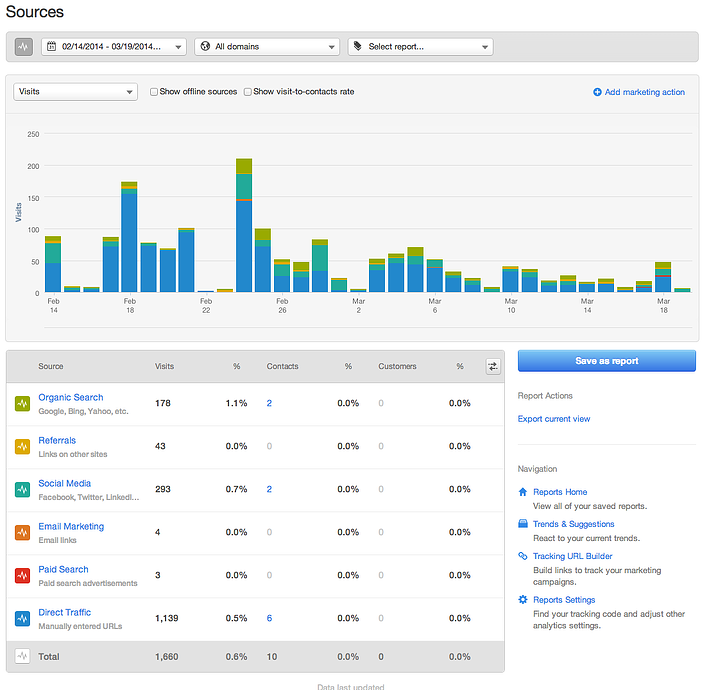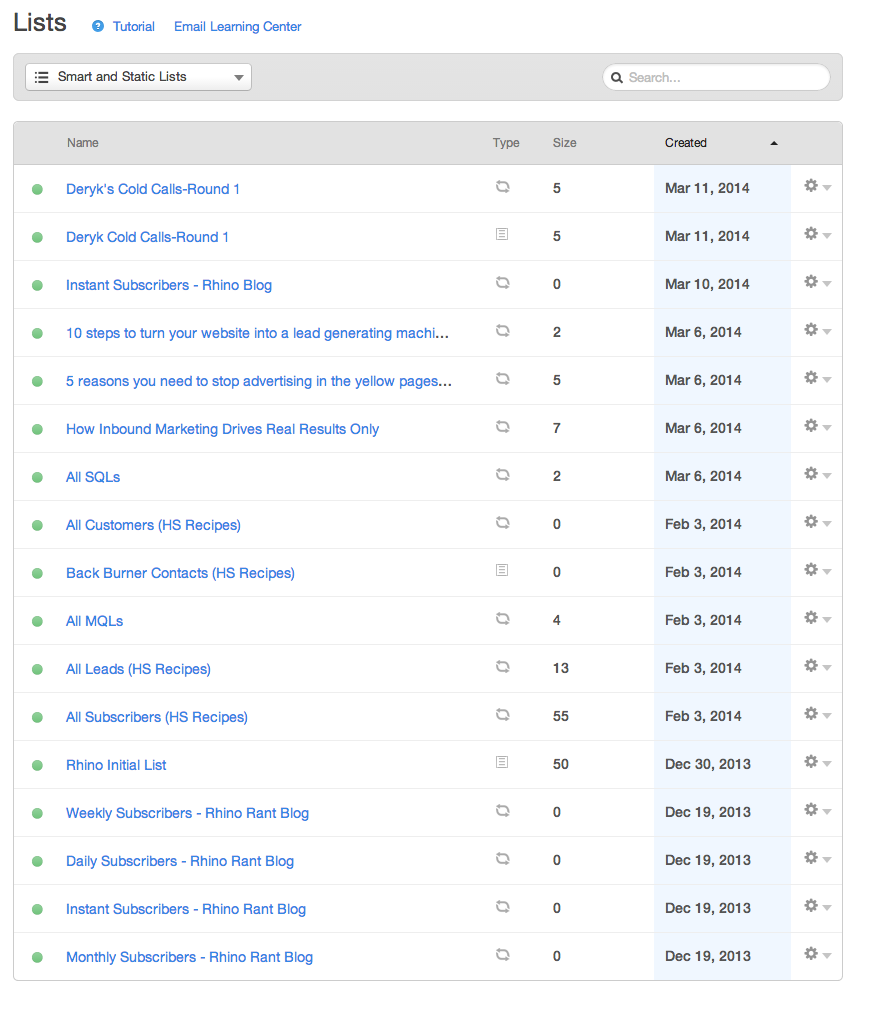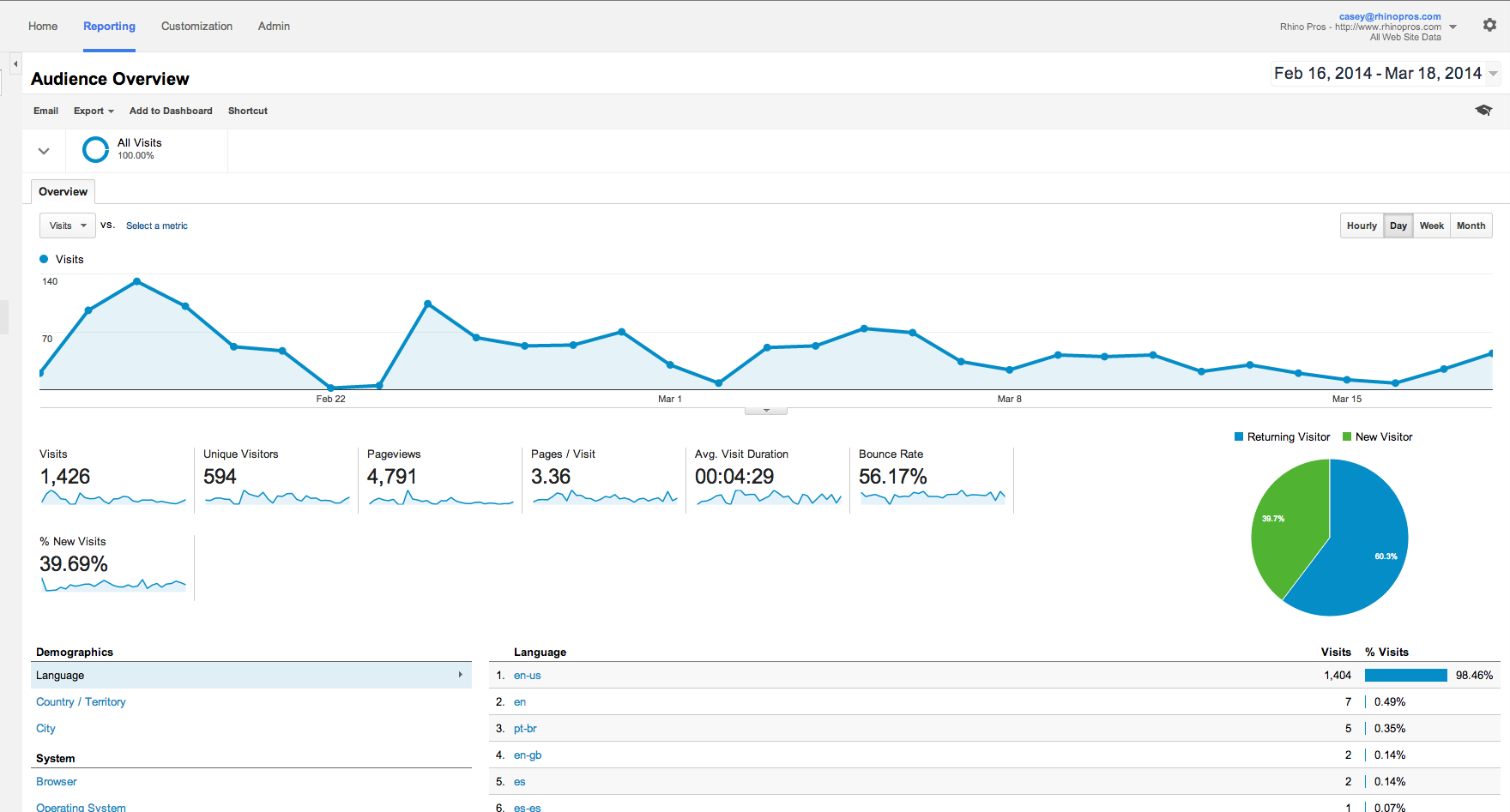 I didn't give a lot of details after each screen shot for two reasons. 1. I was having some difficulty with the formatting and 2, they are all pretty basic. You can clearly see a lot of activity in all areas but as of yet no new customers. We did sign a retainer with a nice size Inbound client and as I speak we are working on a SMART Sales Website™. We hope to have it live on the Hubspot COS in the next 4 weeks. If you take a look at the last screen shot, you will see a visitors screen. This is a google analytic shot, and we believe this to be the most accurate representation. Of the 1426 visits between us and the web developer it is our best guess that we accounted for about 550 of those. So a more realistic traffic number might be 975. Other numbers shown are tough to really get specific at this point and frankly we are not too sure if we are satisfied or not. There has been an enormous amount of work generated by us over the last 60 days to fully embrace HubSpot and Inbound Marketing. We definitely see improved numbers over last month and are beginning now to see our blog posts being indexed and showing up on searches. We are blogging everyday, we are adding in two content offers in the next three weeks.
This morning we had a meeting to discuss improved efforts for social media engagement. We are growing on social media everyday, but don't feel that we have true buyer persona engagment yet. So for those of you who are interested, here's what it looks like after a solid 30 days. Next month will report back in on the progress of our case study with Hubspot. More details shall follow this report next month. This is really a 30 day snap preview.