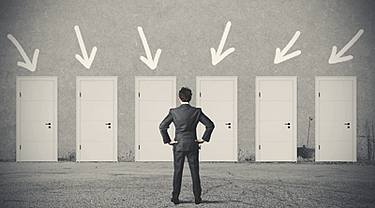 If you're still advertising with the yellow pages, you probably have a long-standing relationship with them. You've spent years signing those 12-month agreements, paying hefty fees for an ad in that big book. But now, in the digital age, you might be wondering why you're still doing it – does anyone actually use the yellow pages anymore? You know it is not providing a good ROI, but you have no idea what your alternatives are.
Luckily, there is an excellent, more adaptable and affordable alternative that's sweeping the business world: content marketing.
Content marketing (also referred to as inbound marketing) revolves around the central concept of attracting visitors to your website via content. You may feel apprehensive about digital marketing, but in today's world, it's the most appropriate way to reach your target audience.
A method fit for the times
You already know most people aren't using the yellow pages anymore; so what are they using instead? Local web search. 20 percent of all Google searches are for local results, which equates to roughly 600 million local Google searches every single day. The yellow pages aren't going to help you capitalize on that huge market – content marketing will.
More qualified leads
In content marketing, you start by researching the keywords people use when conducting Google searches related to your field. Then, you create blogs and content offers (like eBooks and infographics) that utilize those keywords, so that your site ranks highly in Google search results. Therefore, the people who find your site will likely already be interested in your field (since they were searching the internet for information about it), and thus are more likely to become a lead.
A more thorough follow-up process
Once visitors come to your site, you offer them content in exchange for their contact information. If your blogs are informative and valuable to the visitor, they'll be inclined to accept your offer because they view the content as useful. Once you have their contact information, the lead nurturing process begins. You can send them emails periodically to attempt to convert the lead. And if you invest in marketing automation software, you can keep track of your relationship with each lead and set up the emails to be sent automatically at certain intervals, so no lead gets lost in the shuffle.
If you're through with yellow pages advertising and want to explore the exciting world of content marketing, download our FREE eBook to get started: