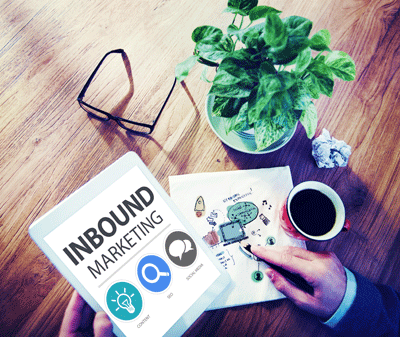 What does your business' website currently look like? Or more importantly, when was the last time your business' site was updated? I bet it's been at least a few years, which may not seem like a long time, but can be an eternity on the worldwide web. In fact, according to experts, most sites seem to update their design every 2-3 years.
Therefore, if it's been longer than that since you made a change, now might be a great time to consider a redesign. And if you're considering embracing inbound strategies, there are plenty of little website alterations that will make that job much easier. If you want to create an effective inbound marketing website, read on to find out some of the differences that should happen.
Consider a Content Management System (CMS)
A CMS is a type of software that can host your entire website, such as the HubSpot COS (Content Optimization System). Although it's not necessary to use such a system, it can make your life significantly easier. A CMS allows you to make changes and update your site with ease, and without the need for any programming or coding knowledge. That means you or your staff can fix site pages, make changes or even add completely new pages without the help of a web designer. Not only is that convenient, it's also very efficient.
The site should be attractive, but simple
Have you ever visited a website that was visually stunning, but an absolute nightmare to navigate? That's exactly the type of scenario we want to avoid with an inbound website. It's important to remember that an inbound website has one goal and one goal alone: to drive sales. Your website should be a sales tool above all else, which means that aesthetics just aren't the most important.
Sure, your website should be nice to look at, but don't go overboard. Keep the design as simple as it needs to be because you don't want your visitors getting distracted from their main goal: becoming one of your customers.
All roads lead to becoming a lead
That's not a typo in the sub-headline, it's just a little play on words. Essentially, it means you have to give you visitors every opportunity to become a lead. Nearly every page should have some kind of form the visitor can fill out, which will allow them to contact your business, receive more information or download a content offer. Your main objective is to get the visitor's contact information, because that's how they become a lead (and then, hopefully, a completed purchase).
Social media buttons are a must
It's easy to forget the role of social media within inbound marketing, but it is essential. Inbound marketing doesn't end when the lead makes a purchase; after that, we want to delight the customer so much that they become a promoter of our business. And social media will definitely help them spread the word.
Therefore, you should have social media sharing buttons spread throughout your website. You want visitors to have every opportunity to share your content with their social media circles. It's great publicity, and is a fantastic way to drive sales as well.