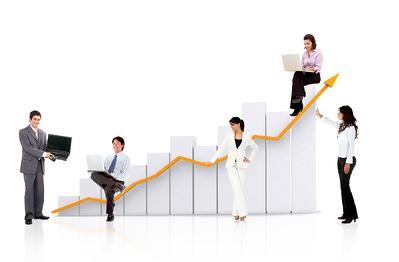 You know that the key to a successful business these days relies in part on a successful website. You know that without a great website, your business will likely suffer. You may even know that an informative, dynamic website can lead to a major increase in sales for your business. But what you might be wondering is, how do people find your website in the first place?
The answer is inbound marketing. Utilizing inbound marketing practices for your business is the best way to drive more traffic to your website, in turn bringing in more potential buyers.
The very best way to increase your website traffic lies in creating quality content. By creating this content and making it readily available for those who need it will drive more traffic to your website than nearly anything else. There are a few things to keep in mind when creating your content:
First of all, it must be of great quality. It should be informative, educational, interesting content that people will actually enjoy consuming. You are an expert in your industry, and you have the ability to provide many answers that your target consumer is looking for. The more quality content you push out, the more you will begin to be seen as an authority in your industry.
It should be free. When a person is doing research regarding a purchase they are considering, they don't want to make an investment. Providing free articles, eBooks, whitepapers, and the like is incredibly beneficial for the consumer doing the research, and will be much appreciated. You can offer some of the content in exchange for their contact info, but the majority should be available with no catch.
You should keep it coming. The more content you are pushing out, the better. Consistently publishing fresh content will help you rank higher in the search engine results. Also, by delivering new content on a regular basis, your followers will learn to expect new and exciting things from you frequently. This will keep them coming back for more.
While you are creating this fabulous content that you will be posting to your website and blog, there is one important factor that you must keep in mind: Search Engine Optimization. Following SEO guidelines and keyword best practices is the best way to ensure that your content begins to rank higher and higher in the search engine results. For each piece of content that you publish, you should choose keywords that you want to focus on. You want to make sure to not over-use keywords and keep the writing natural, but by including these words frequently in your content you will more likely show up when people are searching the web for those terms. You should also use keywords in your headlines, page names, and meta tags.
Another essential part of the inbound marketing process is in utilizing your social media sites. Being present and active on these sites will help you to build a loyal following. Constantly linking back to your website through your social posts is a simple and effective way to drive traffic to your site. Be sure to post links back to every blog post that you push out, any specials you are running on your site, and any other interesting content that can be found there. Getting your social media followers back to your site is a great step in converting them into promising leads, and hopefully from there, into actual paying customers!
Now that you know how to get the traffic to your site, there is one more important step in the process: make sure your website is ready. Nothing is more disappointing than reading a great piece of content from a company, and then being directed back to a website that isn't all that impressive. Make sure your site is visually appealing, easy to read and navigate, and includes all the information your target consumers might be looking for. Putting all of these pieces of the inbound marketing puzzle together will result in a web presence that is sure to impress. To read more, download our FREE eBook on "10 Steps to Turn Your Website Into a Lead Generating Machine".