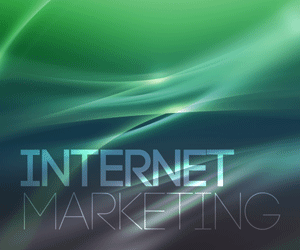 Landing pages are an essential part of a successful web presence for your business. In all that you do in all of your online efforts, you should be driving your web traffic to carefully thought out pages that will give your viewers exactly the information that they need.
A landing page can serve many purposes. It can drive traffic to a particular offer, it can lead directly to your "Contact Us" page, or it can provide the path to a free download that you've promised. If a person ends up on a landing page, they have arrived there for a reason. They are typically looking for something in particular, and you certainly don't want to disappoint.
There are several qualities that make up a successful landing page. Constructing one of these pages can easily be done in just a few simple steps.
Create an Effective Headline
The fact of the matter is that you have only a few seconds to grab the attention of the viewer who has arrived on your landing page. Internet users are notoriously quick to move on, so you'll immediately need to make it clear exactly what the page has to offer. Include specific keywords in your headline (where it makes sense) in order to help with your SEO efforts and place higher on the search engine results pages.
Include a Clear Description of the Offer
There's a good chance that some of your visitors clicked through to your landing page simply because they saw they could get something for free. After all, who doesn't love free stuff? But they may be unclear on just what it is that you're offering. Be sure to spell out exactly what they will be receiving from you, as well as any other pertinent information.
Keep Your Forms Sweet & Simple
Just as much as people love to get something for free, they hate to fill out endless forms in order to get those free things. People are short on time and constantly trying to move on to the next thing. If you make your contact form too detailed you risk losing those who are simply too busy to take the time to fill it out. Keep it short, sweet, and easy to locate on the page.
Make It Easy to Share
Social media shares play a big part in the success of any online offer. If the offer is appealing to a visitor, they are likely to have at least a few others in mind who they believe would benefit as well. By including social media buttons for Twitter, Facebook, LinkedIn and any other sites you hope to engage with, you make it incredibly easy for visitors to share your offer with their friends and followers.
The ability to create an attractive, informative and engaging landing page will go far when it comes to your online marketing efforts. Landing pages can be incredibly effective when used correctly, and should be used in more instances than one might think. Keeping the above tips in mind the next time you need to design a landing page for your business will allow you to do so quickly, efficiently, and successfully.