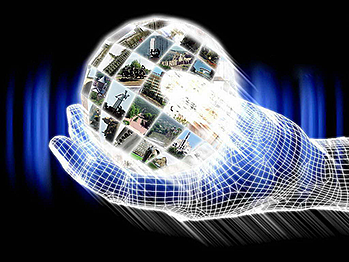 You know that having a great online presence for your company is key to succeeding in business nowadays. You may have already created and launched a great new website, filled with information all about who you are and what you do as a business. But what's the best way for online users to discover your company via the Internet? It can sound somewhat daunting if you don't know where to begin. Luckily, it's easier than you might think. Getting your business discovered on the Internet begins with a few simple steps.
Starting a blog for your business is one of the best ways to start drawing attention to your company online. By consistently putting out fresh, quality content, your blog will begin to creep up higher and higher in the search engine results. Constantly updating your page with new and informative content will also allow people to discover you and begin to see you as a leader in your industry. The better the content you publish, the more likely these people will be to share it with their own friends and followers.
You also need to make sure you are optimizing all of your different pages and places with search engine optimization (SEO) and keyword best practices. This involves including target keywords throughout the body of your blog posts, in the title of all articles, and in all Meta tags. But it's also important to not go overboard with things and keyword-stuff, which can result in tough penalties from Google. Finding the right balance is imperative.
Developing an active presence on social media sites is also a great way to draw awareness to your business. There are several sites that are beneficial for businesses: Facebook, Twitter, Google+ and LinkedIn, to name a few. You should develop a business profile on each of these sites, and update your page regularly with informative content about your business, all of your latest blog posts, and any other fun or interesting content you think your audience would enjoy. It doesn't necessarily have to be directly related to your company. Driving interaction is more important than posting about your business 24/7.
As you can see, with just a bit of effort you can begin to grow your online presence and lead online users to your website. It's important that when they do find your site via any of the methods listed above, that it be a pleasant user experience for them. Ensure that your website is informative, has a crisp, clean design, and is easy to navigate. All of these things go hand in hand when you are developing your online presence.