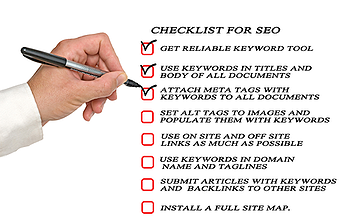 For years now, people have been talking about the importance of Search Engine Optimization (SEO). If you want to be found on the web, there's no better way to do it than SEO. Anyone that knows anything about online marketing can tell you that.
But is SEO as important as it has been in years past? With all of the modern-day marketing methods, updates to Google, and new tips and tricks, is SEO still vital to your web success?
As you might suspect, the answer is yes. Search engine optimization is essential for helping search engines understand what your page is about so that they can direct people there when they are searching online. Without a high ranking on search engine results pages for the keywords you have determined are important for your business, it's difficult for your page to be discovered. If your page isn't being discovered, you are missing out on a number of potential sales.
In order to get your page up there at the top of the search engine results, you must take the time to properly optimize your posts and pages. As you are likely well aware, SEO best practices are constantly being updated and revised. If you don't have the time to really put a lot of effort into researching this on a regular basis, it would be worth the investment to hire an SEO specialist who can keep your site up to date. It can literally be a full-time job just keeping up with all of the industry trends and changes in "rules".
There are a number of things that can be done to optimize your page, one of the simplest and most important being the use of specific keywords in your content, Meta tags, headlines, and inbound links. Focus on which keywords you know your target buyer personas will be searching for, and intersperse them throughout your pages. Be careful not to overdo it though. Keyword stuffing can result in some heavy penalties from the Internet gods – your site can be pushed to the bottom of the results pages if you don't do it according to the rules of the game. Just another reason why hiring an SEO consultant may be a good idea for your company.
Even if you're overwhelmed by the thought of SEO and know that you need to hire someone to help, there is something you can do to help your rankings on your own. Share your content! Post your recent content to your social sites. Distribute it to your email list with easy links for them to share on Facebook, Twitter, LinkedIn, etc. The more activity you have on your social media sites, the better, because those pages will begin to rank in the search engine results as well. The more pages and places you have on the web, the better the odds are that those who need your services will find you.
When it comes down to it, without SEO your online marketing strategy will not be a great success. What's the point of having all of the excellent, informative content if no one can find it? Getting as many eyes as possible on your sites is the best way to generate new leads for your business. Studying up on SEO best practices, or hiring an expert, may just be the best thing you can do for your company's long-term success.