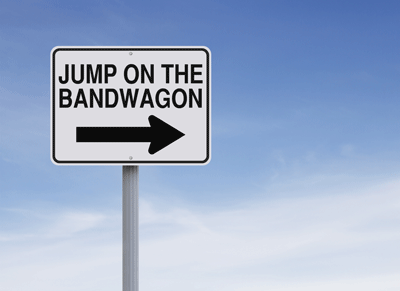 Inbound marketing has become a go-to strategy for businesses with an online presence (which should be just about any business these days), because it is cost-effective, adaptable and affordable.
With the rise of social media sites, inbound marketing has become more popular and effective than ever. So what are you waiting for? Here are some reasons why inbound marketing isn't just a strategy you should use, it's a strategy you NEED to use.
It can be tweaked and altered
The adaptability and flexibility of inbound marketing cannot be overstated. In the past, print marketing and radio/TV ads were the most common forms of marketing. While they can often reach a mass audience, they lack the ability to be changed after release. Once the genie is out of the bottle, you can't make any alterations.
With inbound marketing, most of your content and advertising will exist online only. That means anything can be changed at any time, which gives you the freedom to adjust your messaging. The market is constantly changing, so shouldn't your marketing materials be able to adapt?
It can be tested
If you pay for an expensive billboard for your company and it doesn't give you the results you need, that's a sunk cost you can't recover. With inbound marketing, you are free to test different styles, messages, etc., and it costs you nothing. Whether it's sending marketing emails with different subject lines, or creating similar landing pages with slightly different content, you can compare methods against each other to find out what works and what your customers respond to.
Customers will come to you
A central tenet of inbound marketing is drawing the customers to you, not actively seeking them out. Through blogging, content offers and social media sites, you focus on ranking highly in Google searches and providing valuable content, and the customers find their way to you via internet searches. Unlike traditional marketing techniques, inbound marketing isn't invasive and the customer doesn't feel like you just want to sell them something, because you didn't contact them. This puts them more at ease and ensures they don't feel pressured or uncomfortable.
It grows organically
Integrating social media is a major component of inbound marketing, and for good reason: social media allows your customers to follow you and promote your business for you. When you write a good blog article or interesting Facebook post, your social media followers will share it, "Like it" or retweet it, which gets your site more views. The more followers you get on social media, the greater the chance that a post will get shared and significantly expand your reach, which in turn gets you more leads. This kind of organic growth comes easily with inbound marketing.
If you're stuck in traditional marketing methods, it's time to evolve with the times and start using inbound marketing. Take a look at our eBook "How Inbound Marketing Drives Real Results".