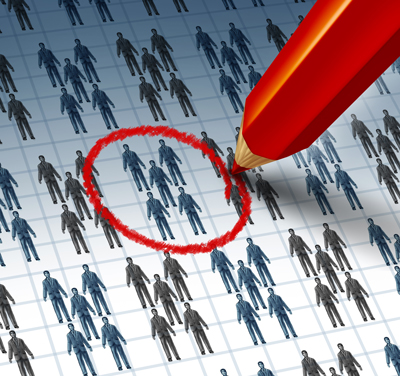 Your marketing team is most likely responsible for the lead management within your company. They should acquire promising leads, then evaluate and nurture them before handing them off to sales to close the deal. A major part of this process is in lead scoring, in which your marketing team will determine a lead's level of interest in your products or services and whether or not they are a quality lead to pass along to your sales team.
But what if marketing and sales have totally different ideas for what makes a sales qualified lead? For the sake of everyone involved, the two teams should come together to define exactly what makes a sales qualified lead for your business. In order to do just that, you will need to determine what the "right" answers would be to the questions below for each of your potential buyers.
Where Are They In Their Buying Journey?
Before passing a lead on to your sales team, marketing should determine how close the prospect is to making a purchase. If they haven't expressed a desire to buy the products or services you have to offer at some point in the near future, you may be wasting your time. Marketing and sales need to agree on what point in the buying journey a potential consumer needs to be at before being handed off to the sales team.
Do They Have The Authority to Make a Purchase?
If you're in B2B sales there are a number of different people who you might speak with within a company when trying to make a sale. If you spend time chatting up someone who could never authorize a purchase, that's time that could have been devoted to someone else who could actually make a buying decision. The marketing team will need to take the time to determine if a lead will be able to seal the deal or not before passing them along to sales.
Do They Need What You Have to Offer?
If a potential client has a vague interest in the products and services that your company specializes in, that's great. But if there is no real need for what you provide, there is no urgency. If a lead can confidently express the fact that they need what you have to offer, then they are well on their way to a purchase. These are some of the best leads to pass along.
Do They Want What You Have to Offer?
A lead that has shown a strong interest in your products and services is incredibly promising. If you know that they have taken the time to download an offer, watch an informative video, or inquire with a representative, then you know they have an interest in what you can provide. These leads can normally be considered "sales qualified" as well.
Do They Fit Your Target Buyer Persona?
Most likely, you've taken the time to create detailed target buyer personas for your company. If you haven't, this is something you should do immediately. Knowing who you are speaking to throughout your marketing efforts and who is most likely to have a need and desire for your products and services can save a lot of wasted time on the behalf of your sales team. If your target buyer persona is a businessman in his 40s who lives in the suburbs and has a wife and two children, passing along a lead who is a 19 year old college student probably isn't your best bet. Although they may fit some of the other criteria mentioned above, it's unlikely that they will be a truly promising lead.
Asking your marketing team to take the time to answer these questions before passing along leads to your sales team can save a lot of wasted time and effort on the part of your salespeople. A sales qualified lead is the most valuable kind, and coming to an agreement of what exactly that means is incredibly important for both teams.
To get a more in-depth look on lead scoring and unifying your sales and marketing teams, download our free eBook "Modernize Your Sales Process".