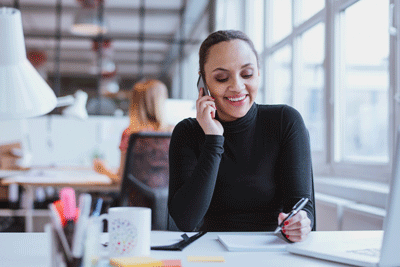 We're always preaching to you on this blog about the value of inbound marketing. So, hopefully you've taken our advice, you've built a nice website, stocked it with excellent content, and you're broadcasting the links to your landing pages through a variety of channels. And, if you're doing it right, you're enjoying that exciting phase of watching the visitors find their way to your site. But we all know that getting site visitors isn't your goal. It's just a step in the process, and what we really want is to convert those visitors into customers.
Now the sales process really begins. And after all the effort you've put into getting people to follow your links and give you their email address, you don't want to squander those leads. So, instead, at this point, you need to begin nurturing those leads. Let's look at some key mistakes that you should avoid when you contact a lead.
Don't forget to earn their trust.
We're doing inbound marketing, and these leads came to you, because you enticed them with some content. But that doesn't mean that they're ready to buy. They're still at the top of the sales funnel, and you want to nurture their journey to becoming a customer. That's not going to happen if you make them feel uneasy or threatened, so be wary of using old-school, outbound, "in your face" sales tactics.
You need to keep adding value.
People came there for information, not to get a cheesy sales pitch. Once they've downloaded your content, your sales team will need to contact the leads, before they forget about you. But you'll need to continue giving them value if you want them to stay with you. If your first contact is by email, you can link them to, or even attach more content that's related to the topic that got them to click through in the first place. If it's a phone call, make sure your sales reps offer to send them more information after the call.
It's about them, not about you.
Avoid talking too much about yourself and your services. I can't stress enough that at this stage of the process, they didn't come to hear about you. It will help, however if you can get the idea across that you're able to help them accomplish their goals. But keep the focus on the customer, even by using the right pronouns: "you" instead of "I" or "we". If they start to feel that you're more concerned about furthering your own business goals, they're likely to get turned off and go somewhere they feel more comfortable.
Don't wait too long.
Someone was interested enough to go the trouble of clicking through to your site and downloading your content. But by next week, that interest may wane, or they may have already spoken to one of your competitors. Best practices are to contact a lead within 48 hours of their landing on your website. Some experts even suggest making that first contact within minutes.