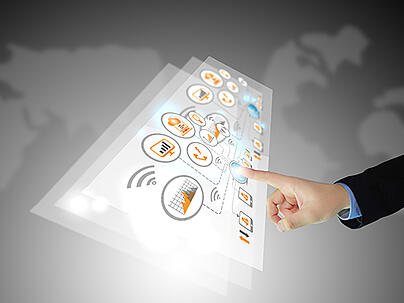 As a professional in the business world, you are well aware how many tasks need to be accomplished each and every day. From the mundane responsibilities that are inevitable to keep things going, to new and creative undertakings that help to expand your business, there is typically more to get done than can be accomplished in a single day. If there were a way for you to check a few things off of your list each day with very little effort, wouldn't that be nice?
Luckily, with marketing automation, that can be a reality. By definition, marketing automation is the name given to software platforms that seek to simplify and automate repetitive tasks within marketing efforts. So why should you implement marketing automation within your company? Keep reading for the answer.
It Lightens the Load
It's a given that your plate is full of more tasks than you can possibly accomplish – that's just what the working world of today is like. If we could all get just a few extra hours in the day to knock out the repetitive tasks that must be done, then maybe we could all get ahead, or at least catch up!
When you first begin to implement marketing automation, it will require quite a bit of time and effort to get things up and running the way you want them to. In fact, it may seem like an incredibly time consuming process that you've taken on, which may seem to defeat the purpose. But once you have everything set up, it should flow smoothly and lighten your load a significant amount.
Your Toughest Competition Is Doing It
One of the worst things that can happen to a business these days is to be left behind by the competition, or even worse, to be considered "behind-the-times". Many companies are discovering the benefits of marketing automation, and you certainly don't want to be left in the dust. Marketing automation can help keep you on top of the lead nurturing process, and can ensure that you send the right follow up to your promising leads at the right time. When it comes down to it, if your competition is doing it and seeing success, you definitely want to do the same.
If You Do It Right, It Works
Many, many attempts at marketing automation fail, simply because they aren't done the correct way. Companies tend to take the easy way out by purchasing email lists to nurture with their automated efforts – but if you aren't making an effort to find and pursue qualified leads, it simply isn't worth the time you're putting in.
If you use marketing automation to pursue leads found on a random list of emails, these prospective clients that you are targeting have likely shown little to no interest in what you have to offer, and therefore will simply see your attempts as a nuisance. Although you can automate your follow up process, it's incredibly important to still find your leads through inbound marketing practices. This way it is guaranteed that the potential consumers that you are reaching out to have an actual interest in the products or services that you have to offer.
While marketing automation isn't going to allow you to sit back and kick up your feet by any means, it can certainly take some pressure off when it comes to your lead nurturing duties. Before making a commitment to a particular automated service, do your research and ensure that the platform you go with does everything that you need. Marketing automation can be an incredibly helpful and effective tool when used correctly, and it's definitely worth your time to look into it and find out if it's right for you and your company.
To get a more in-depth look on how the lead nurturing process should work, download our free eBook "Modernize Your Sales Process".