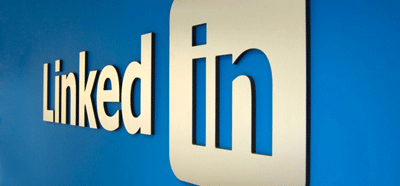 Using LinkedIn to generate leads may not be the first thing that comes to mind when you think of the site, but it is certainly one way you can utilize it. And studies actually show that LinkedIn has a 4x higher visitor-to-lead conversion rate than Twitter or Facebook. There are many ways that you can use LinkedIn for your lead generating purposes. Below you will find a few helpful suggestions.
One of the key ways you can make an impact on LinkedIn is by sharing your company's blog content. Anytime you publish a new post, promote it on your company's LinkedIn page, as well as on your personal page. This is a great way to bring more traffic to your blog, potentially introducing new customers to who you are and what you have to offer.
If you are consistently pushing out valuable, informative content that your target consumer will find value in, your LinkedIn connections will come to rely on your business for this information. They will begin to view your business as a respected source of information, as a leader in your industry, and as a company that they can depend on whenever they have a question about something relating to the products or services that you have to offer.
The great thing about quality content is that, when written well, it's often shared. When crafting your content, think about how it is written. Consider if the topic, and the way in which you are presenting the information, is easily shareable. People love numbered or bulleted lists, quick points, and articles that are easy to skim and take something away from. When you share articles of this nature on your LinkedIn page, there's a very good chance your connections will share the post with their own connections. This is a great way to expand your reach and bring in even more qualified leads.
While sharing your content is important, you definitely want to make sure that you are doing more than just that. If you seem to be constantly promoting yourself and your business, people will quickly see through that. Take the time to share other valuable content that relates to your industry. Answer questions that you see, and join active discussions within the groups that you belong to. LinkedIn is for networking and building relationships, so it's important to do just that.
Joining LinkedIn groups is another great way to build connections and draw in leads. There are many groups on LinkedIn that you can personally join to build relationships with others who have an interest in your industry. This is a great way to showcase what you have to say and to prove yourself as someone who knows your business, inside and out.
This is also an excellent way to learn from others who may have more experience, or who may offer an alternative viewpoint on topics that matter to the success of your business. Networking is always extremely important when it comes to business, and doing it online is becoming nearly as important as in person. If you make a few excellent connections this way, you may eventually turn these new online contacts into loyal customers.
When using LinkedIn, it's also important to step outside of your comfort zone. Don't be shy. When you see someone who you feel would have a real interest in your business or who could benefit from the products or services that you have to offer, reach out. However, it's extremely important to not jump in with a sales pitch. No one wants to feel harassed on their own LinkedIn page.
Work on building a real relationship with the person, and if it naturally leads to an easy way to discuss what you have to offer, then by all means, go for it. You certainly don't want to come off as pushy, or as if you're only trying to make a sale. That will most likely have the opposite effect and rather than finding a loyal customer you will have someone who has a negative image of you and your business.
While LinkedIn may not be the first site that you think of when considering generating new leads for your business, when done correctly, it can be an extremely valuable tool. Keep in mind that this isn't a place to sell or push your products, but to build valuable relationships. Treat it as a space where you are building lifelong business connections, and you may be able to do just that.
To read more on this topic and other lead generation tricks, download our free eBook "30 Hottest Lead Generation Tips".