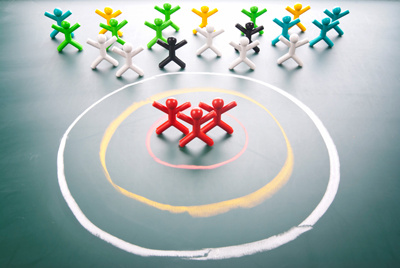 One thing every business owner knows is that new leads are absolutely essential for continued success. Sure, return customers are wonderful, but to truly grow and prosper, new business must consistently be coming in. In the digital world that we live in, building a thriving online presence is one of the best tools you have at your disposal to gain fresh leads. Below you will find a few tips for generating new local business leads for your company.
Returning a large number of leads, local or not, boils down to research. The more you know about your target consumer, the better you can speak to them. Before you even begin trying to drum up new business, you need to spend an ample amount of time doing research. Figure out exactly who your target buyer is. Are they a stay-at-home mom in her 30s with two kids and a minivan? Or are they a 40-something male business owner with a dog and a condo? As you can see from just these two examples, your target buyer can vary tremendously – which means the way in which you speak to these consumers would be incredibly different.
Determine who that target buyer is, and find out as much as you can about who they are, what they want, and what they truly need. Then develop a plan for how you will approach them. Find out what they are searching for online, and how they are conducting those searches. Let this inform your keyword strategy, which is the basis for everything you do online.
Once you have narrowed down the keywords you want to target, it's time to get started. Begin creating quality content that you know your potential consumers would find value in. Infuse your keywords throughout the copy, and post on your blog regularly. The more frequently you post and the more often you use these keywords, the more likely your pages are to begin showing up in the search engine results. This is the first step in bringing new leads to your business.
Another approach is to develop several enticing content offers for your potential buyers. After doing so much research, you have a good idea of what your target consumer wants. You can now create a piece of content so valuable to them that you know they would gladly exchange their contact info to obtain it. This could be in the form of an eBook, a whitepaper, an information sheet, a video, or basically anything you feel comfortable creating that your target buyer would find value in. Now you will simply need to set up a landing page describing the offer in detail, with a capture form the user must fill out before downloading the free content. Begin pushing this offer via every channel you possess – blog, email, newsletters, social media sites. The more eyes you get on the content, the more new leads it will return.
With that said, you should be using all of the various places and spaces you have on the web to bring in new website visitors whenever possible. Make sure you have done everything you can to make your web presence vibrant and appealing. Your website needs to be informative, pleasing to the eye, easy to navigate, and include links to all of your different sites as well as your contact information. Your blog needs to be updated as frequently as possible with valuable content that targets the keywords you have decided to focus on. Your social media sites need to be fun and engaging, with frequent status updates promoting your content, interesting articles you've found around the web, and asking questions your followers would enjoy answering. All of these things put together add up to a great web presence, which can directly result in new leads for your business.
As you can see, gaining new local business leads doesn't necessarily happen overnight. But if you are willing to put in the work, you will gain a number of leads who are more closely aligned with your target buyer than any leads you have had in the past. These leads have shown an active interest in your company and the products and services that you have to offer, versus leads you may find via traditional marketing methods who have no need for what your business specializes in. So although it may take a bit more time and effort, it will be worth it in the end. To get a more in depth look, download our free "Guide to Online Lead Generation for Business Owners" eBook.