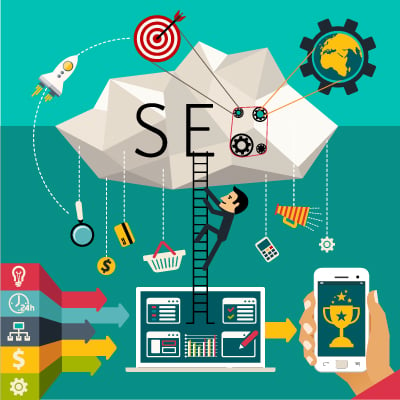 By now you probably realize that generating useful, qualified leads for your business is incredibly important for success. Without these leads, making a sale will be infinitely harder for your sales team. When it comes to the online world, there are a number of ways to generate promising leads for your company. Take a look below to find out where to get started with online lead generation.
First of all, you will need a stellar website. Your website is important, because it is the one place where you will typically direct all of your online traffic. This site will need to portray everything about what your business is and what it is that you do. Any question that a prospective buyer may have about the products or services that you have to offer will need to be answered within this site.
Once you are sure your website is up to par, it's time to start publishing valuable, quality content via your company blog. This content will need to be full of information that your target buyer will find enticing. It will need to be optimized with keywords and follow other SEO best practices. Your blog will need to be updated regularly, so that your readers know what to expect from you. Also, frequently updated pages rank higher on search engine results pages. This content is what will likely get your company discovered by new and promising leads, so make sure it is your best work.
Using your social media sites, such as Twitter, Facebook, and LinkedIn, for lead generation is another great tool at your disposal. These sites are an excellent way to build relationships with potential clients. By being present, updating often with valuable information, and answering any questions or complaints brought to your attention, you begin to develop a trusting relationship of sorts with your followers. This can be a great way to bring in new leads, as these people will be more likely to convert into a paying customer when they feel as if they know you on a personal level.
After you have all of these pieces in place, it's time to actively go after leads. This can be done through content offers that are promoted across all of your different channels. Offers can range from eBooks to checklists to videos. You will simply need to offer these things in exchange for what you want – contact info. You can request email, phone number, address, etc. The less information you request, however, the better. Everyone loves to get something for free, so they will willingly give you some contact info, but if your form is too long they may bail before completing it.
You will need to create custom landing pages to showcase these offers, where you will drive the traffic from your blog, website, and social media pages. The landing page should promote only the content offer and request the visitors contact info. It should be easy to navigate, pleasant to view, and should coordinate with your other pages. After visitors fill out your capture form with their contact info, you will then have qualified leads for your sales team to follow up with and, hopefully, create a lasting business relationship.
Online lead generation doesn't have to be complicated. By following the basic suggestions above, you will be surprised by how simple it is to increase the number of sales-ready leads you are bringing in for your business. These leads are highly valuable for your company, and can often result in some of the most loyal customers that you have.
To read more on this topic, download our free eBook "A Guide to Online Lead Generation for Business Owners".