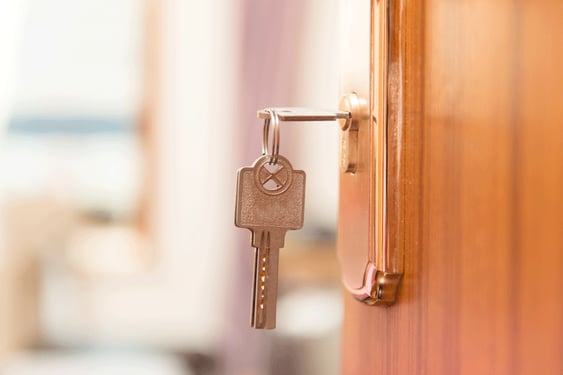 There is a growing trend in the business world to outsource as many tasks as possible. I know even hearing mention of this immediately rubs some business owners the wrong way. For starters, the word "outsourcing" has negative connotations to many of us, as it conjures images of large corporations outsourcing jobs overseas. The idea of outsourcing your digital marketing, or any other significant work also goes against the DIY mindset that so many small and medium-sized business owners really thrive on.
It's totally understandable to try to keep everything in-house when you're starting up a new business. In fact, I'm sure that many of you who are reading this article did pretty much everything yourselves while you were trying to get your company off the ground. That will work for a while, but at some point it becomes impractical, if not impossible, to run things as a one person show. The next step, if you're like most SMB owners I know, is to start passing off tasks to your family members. Sure, your spouse may be able to handle your bookkeeping in the early days, and you can divide up and share responsibilities on a number of other administrative duties. But the time will come at which you need some real expertise to manage vital and more specialized tasks.
Digital marketing is certainly one of those vital tasks. For many businesses at this point in time, it's basically the only form of marketing we do. Print advertisements aren't really effective or cost-efficient any more, nor is a team of telemarketers cold calling by phone. As far as where you're going to find your customers these days, the answer is pretty clear, regardless of what you're selling. I don't think you'll be surprised to learn that the average consumer now spends more time online than they do with all other forms of media, including TV, newspapers and magazines, combined.
This is certainly where your marketing efforts need to be focused, and you'll want to have the guidance of someone who has some expertise in the field. You could hire someone (or a group of people, if you have the budget) to work in-house. But is that really the best solution? In fact, more and more SMBs are finding that it saves both time and money to outsource their digital marketing to an agency that specializes in that type of work. Let look at some of the reasons why.
Employees are expensive
I know you know this already. But it's easy to forget just how expensive it is to maintain any in-house staff. When we start doing cost comparisons between hiring a marketing professional and outsourcing, people tend to focus on the salaries of people they might hire. Salary itself is, of course, a big expense, but it's far from the only cost involved. For starters, you're going to add employer's taxes and other payroll-related expenses like health benefits, and paid time off. You've got to provide office space for each employee, as well as furniture, computer hardware and software, and phones. Then there are other costs which are somewhat less tangible, like the cost of recruiting, hiring, and training staff members, and lost time and productivity for a variety of reasons. When you outsource your digital marketing efforts, however, you'll simply pay for the services for which you contract the agency, which in many cases will be less than the cost of hiring even one marketing professional internally.
A full-service team of experts
As difficult as it is to justify hiring even one marketing professional, can you even consider the possibility of hiring more than one individual? You may do your due diligence in identifying a superb marketing director, but can this person really handle every aspect of your digital marketing? Keep in mind that this is a broad and rapidly-changing field, with a number of sub-categories of specialization, including:
Graphic Designers
Web Designers / Developers
Marketing Coordinators
Brand Managers
Social Media Specialists
SEO Experts
Strategists / Analysts
Copy Writers
Project Managers
If you've got the budget and the space to house all of these folks under your roof, great! If not, consider the value of outsourcing your digital marketing efforts. When you work with an agency like us, you get the full team, often for less than the cost of hiring even one individual as an employee. This ensures that you have expertise in every aspect of the process, all without breaking the bank.
The latest and greatest technologies, at no additional cost to you
I can't stress enough that digital marketing is an area that is constantly changing, at an extremely fast pace. What worked well to get you ranking high in search engine results last year, for example, may no longer be effective this year. If you want to get the best possible return on your marketing dollars, it's important to stay on top of the latest trends, as well as changes to Google's search algorithms. But it's not only the methodologies that are evolving so fast. It's also the tools that you'll need to use to put those methods into practice. Researching the latest and greatest software is time-consuming. Even if you can afford to hire a marketing director, can you really have that person spending the time needed to investigate and test new tools and technologies? On the other hand, one of the benefits of outsourcing your digital marketing is that you can take advantage of the research and testing the agency has already done, and continues to do on an ongoing basis. As experts in the field, it's their business to be aware of the most cutting-edge technologies, and to know which tools are the most effective at getting the results you need.
Time = Money
We've been working with SMB owners for years, and there's one thing that has never changed. When we ask what they could use more of, the answer is always the same: time. I've never met an owner of a small business who didn't feel that they were spread too thin, and could use another 12 hours in each day. While we can't requisition Father Time for extra hours, we can help you free up some of the time that you have much better and more valuable uses for. With everything that you've got on your plate, we at Rhino are happy to transfer some of that workload to our plate, and leave you free to focus on the best uses of your time.