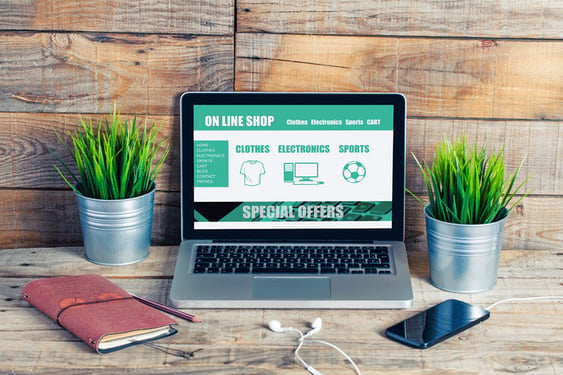 Since you're reading this blog, I'm guessing that you already are thinking about content marketing. Perhaps you've already begun a content marketing campaign. If you haven't, what are you waiting for? Content marketing is an essential part of any business' marketing strategy in this day and age, and is currently being incorporated by more than 80% of B2B marketers and more than 70% of B2C marketers into their overall marketing strategies.
All that being said, it's still no small task to successfully implement a content-based strategy. Content creation is not easy, and many businesses find that it's a constant struggle to consistently come up with fresh, high-quality content. For starters, you're going to need to have a well-designed website. I'm sure you already have an excellent site already, but is it an integrated element of the big picture that is your marketing plan?
Ideally, your marketing-oriented website will be loaded with engaging content. This should include not only information about your product or service offerings, but also other content that will be of interest to your customer base, both existing customers and new prospects. A successful content marketing campaign will also include a variety of written content, including blogs, eBooks, and whitepapers. But is this something that you're currently equipped to manage with your existing internal staff? Depending on the size of your company, how long you've been in business, and a number of other factors, you may not have a very extensive marketing department, or perhaps you don't have one at all. Even if you do, it's not likely that you have the budget or the talent to keep up a constant flow of new website content creation, as well as other types of content.
So, not surprisingly, more and more companies are turning to outsourcing their website content creation, as well as the creation of other content used for marketing purposes. As I'm sure you're aware, there is a growing trend to outsource tasks which are not a part of your company's core competencies. Examples of the some of the more common business processes to outsource include bookkeeping / accounting, payroll, HR, call centers, and, yes, marketing. In fact, even some marketing companies who don't have a strong focus on writing have been known to outsource their content creation.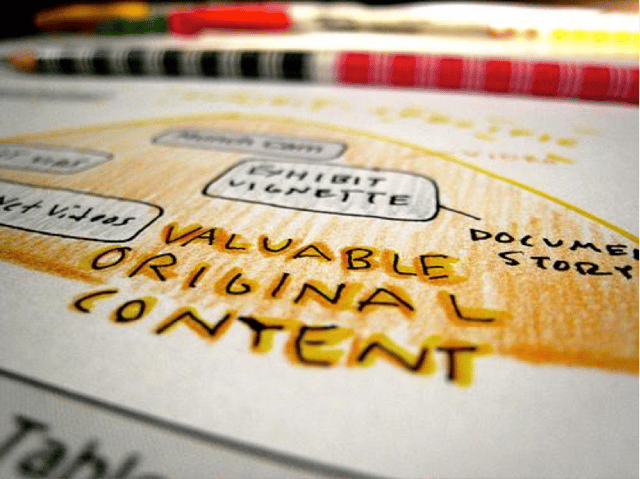 Outsourcing may not even be something that you're thinking about at all, at this point in time. And for small businesses, especially start-ups, that's totally understandable. If there's one thing that owners of small businesses have in common, it's a DIY attitude, and the expectation that you'll need to wear many hats. Yet, at some point, you'll need to get some additional support, if you want your business to grow. You'll need to hire some additional staff members, and, in all likelihood, outsource some work to outside resources.
Here are a few points to consider when you're evaluating whether outsourcing your website content creation may make more sense than trying to handle it internally.
Outsourcing allows you to scale your marketing team as needed.
If you choose to handle your content creation internally, and build your own marketing team, you'll be dealing with all the issues surrounding hiring and managing employees. Of course, that means paying for salaries, benefits, and a host of other material and intangible costs. But it also requires a hiring process, which you know is no small effort. You'll need to recruit, screen, and train staff members, and that takes time. What's going to happen, for example, if you need a quick burst of expansion for a hot marketing campaign? And what's going to happen to those employees when the rush is over? When you outsource to an agency, they'll manage the staffing issues, and will ensure that you've got sufficient resources working on your projects. The team size will be scaled up and down as needed, almost invisibly to you. This can be a huge plus for a startup or any company in a rapid growth phase.
Outsourcing gives you access to best of breed technology.
While it's true that there's a wealth of marketing software available, not every tool is the ideal one for your projects. It's not always easy to determine which is the right technology product for your purposes, as some are very general in nature. Specialized software may be expensive, and building your own is both costly and time-consuming (and will likely require talent which you don't have in-house either). But when you outsource, you'll reap the benefits of the agency's investment in marketing software. Their focus is on effective content creation, and they've done the research and testing to determine the most efficient tools to get the job done.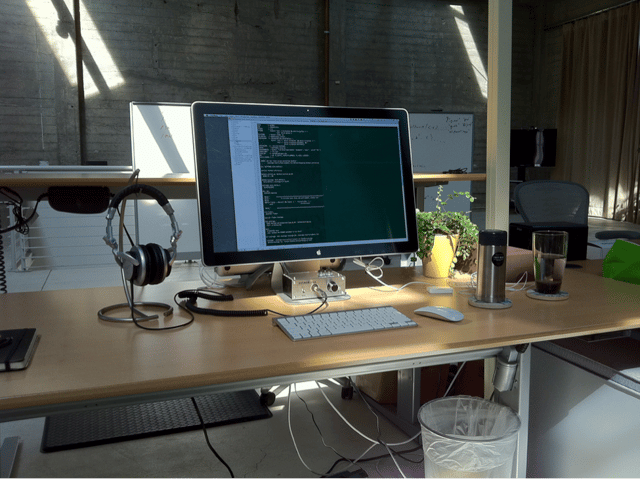 Outsourcing saves both time and money
If you're running a growing startup, we know you're concerned with conserving resources as much as possible. Outsourcing is almost always going to be a cost-saver, when compared to hiring an internal team. You'll be paying out salaries, and a long list of other costs, and you'll need to maintain your team, even when work slows down (or lay them off, and then have to start the process all over when you get busy again). When you outsource content creation to an agency, you'll pay only for the services you contract for, with no overhead or management costs.
Even more valuable is your own time, and that of your team members. We know you're spread thin, trying to do multiple jobs, and that there just aren't enough hours in the day. Even if you have an internal marketing staff, their time is likely to already by filled with a variety of existing tasks. Content creation for your website and blog requires consistent effort and attention. Outsourcing that to an agency with a team of writers focused exclusively on marketing content, keeps your time and that of your staff free for other responsibilities, and ensures that you'll get high-quality content production.