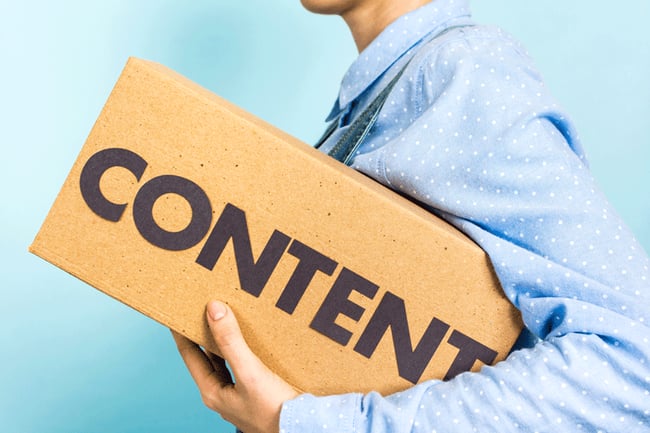 "Do you want to boost your post?" If you have a Facebook page for your business it is likely that you have been asked that question. It can be disheartening to post great content only to realize that it only reached a small audience. For a small fee you can boost your post and reach more users, but the costs can add up quickly. Before you spend a large chunk of your marketing money on paid content distribution, take some time to learn about your options. First, let's go over some of the options for paid content distribution and then discuss if it is worth considering.
What are some of the options for paid content distribution?
Paid distribution on search engines
You can pay for content distribution on search engines such as Google and Bing. For example, you can use Google AdWords to increase the likelihood that your site will be discovered when people search for the products you sell or the services you offer. This type of paid distribution will cause your website information to come up near the top of the search results, ideally increasing the likelihood that the person searching will visit your site.
Paid distribution on social media platforms
The major social media platforms offer paid content distribution through their sites. For example, on Facebook you can pay to boost your posts and reach a larger number of your current followers. In addition, you can create ad campaigns to target specific audiences with the hopes of gaining more followers and increasing sales. The costs of content distribution and the details of how to target specific audiences will vary between the social platforms.
Paid distribution through influencers
Using influencers (such as lifestyle and niche bloggers) to distribute content is increasing in popularity. Internet readers are becoming savvy to the marketing tactics that constantly target them and compete for their business. Companies are starting to recognize the need to present their content in more organic ways and one option is to pay influencers to distribute content to their audiences. You also have the option of paying bloggers to create the content for you.
Should you consider paying for content distribution?
Paid content distribution can be an effective part of your overall online marketing strategy. There is a lot of competition for the eyes of potential customers and paid distribution can get your information in front of more people. Search engines and social media platforms are constantly changing their algorithms so it can be difficult to get your content out to your target audience.
If you want to increase the number of people that see your content on a certain platform then paid distribution on that platform can increase your reach. The trick to effective paid content distribution is to accurately define and target your audience. You want to reach people who are interested in what you have to offer. You will get more engagement and conversions when the people you reach actually want to see your content.
Keep in mind that paid content distribution should only be one part of your overall online marketing plan. Start small and keep a close eye on the results you get through the various platforms so you can measure which ones provide the best return on your investment.