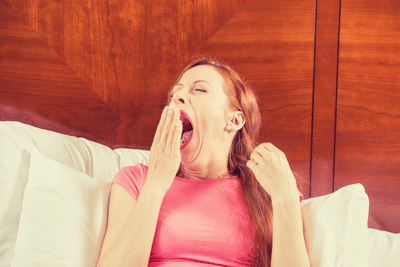 We live in a consumer-driven society here in the United States. Because of our reliance on capitalism and the free market, the consumer will dictate the type of products that sell in our country. Basically, if a market exists for it, somebody will sell it. Everybody likes to make money, right?
But there's often a trade-off in these types of scenarios. There's definitely a market for ballpoint pens in America, but nobody wants to be a Bic salesman – no offense to Bic, but come on, they're just pens. They're not that exciting. If you find yourself in a boring industry, you might assume inbound marketing can't work for you. After all, who wants to read about industries like shirt button manufacturing or water filtration system sales? But inbound marketing is such a versatile and adaptable strategy, we bet it can work for any industry, no matter how boring.
Here are some unexpected benefits to using inbound marketing for a mundane industry:
Boring industries mean uninformed consumers – an inbound marketing dream
Inbound marketing is all about attracting visitors to your website, which is challenging enough; but once you have them there, you need to demonstrate value to them by providing compelling information. Well, if your visitors know nothing about your industry, it's all compelling.
You may not be an expert in most industries, but you probably know enough to get by. You understand the core concepts of industries like consumer electronics. But when an industry is boring, consumers aren't interested in researching that industry on their own. So when they're shopping around in that industry and doing online searches, they'll come across your articles and finally have a reason to read about the industry. That's the kind of audience you want: one that needs the information you have, and hasn't read most of it before.
Virtually no competition
We have a client (who will remain nameless) that is attempting to carve out a niche in an industry without a market leader, which can be a tall order. Some might see this as a challenge, but we see it as a tremendous opportunity – because there's no competition!
If you want to sell pre-packaged chocolate chip cookies, you're going to have to go up against Chips Ahoy. Or if you're selling cola, you better be ready to do battle with Coke and Pepsi. But if your market doesn't have an industry leader or established frontrunner, you can make a major impact without stepping on anyone's toes. No one has taken the best ideas yet or set the tone for the whole market. That's to your benefit.
And if you're aggressive and ambitious enough, that industry leader position can be yours for the taking. That sounds like an exhilarating opportunity to us.
You get to determine the most interesting aspects of the market
Nobody knows this industry like you do, so you understand what is compelling about it. If you're lucky, there are actually a few great concepts and topics you can write about, but you should be particular about how you select them. Since you're setting the tone for your market (because no one knows much about it), you should highlight topics that line up well with your products/services.