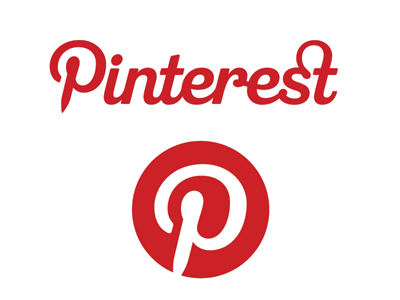 When you're attempting to build a thriving online presence for your company, social media is one of the major things to check off your list. It's inevitable at this point – you're customers are on social media, and they expect you to be as well. When you set out to build up your social media game, there are the standards that you think of: Twitter, Facebook, LinkedIn, perhaps Google+ or Instagram. But what about Pinterest?
If you haven't jumped on the Pinterest bandwagon by this point, now is the time. 70 million people are currently using Pinterest – the potential exposure for your business on this platform is unbelievable. If you have conducted the research and determined your target buyer personas, this will give you a good indication if Pinterest is a must for your company. Chances are, it is.
If your target buyer is a woman, of basically any age, Pinterest is a good bet for your business. 83% of Pinterest users are women, with 45% of those women falling between the ages of 35-54. We all know that women are typically the decision makers when it comes to household purchases, so if you're trying to reach wives and mothers, Pinterest is a good place to be!
Another plus is that women seem to have a deep trust in the information they gather from the site. 81% of US women who are online say that they trust Pinterest as a reliable source of information and advice. Once a product, image, or article is pinned, it can spread like wildfire across the platform. Getting your content on the site is becoming more important every day.
The good news is that joining Pinterest isn't difficult, and you're most likely already doing a lot of the work that goes into making your business account successful. If you place a strong focus on unique content that is informative and beneficial to your target audience for your website or blog, you're in luck because this is the exact type of content that works well on the site.
No matter what industry you specialize in, chances are there is an audience for you on Pinterest. Top categories of activity on the site are Cooking and Dining, DIY and Crafts, Health Info, Funny and Human Interest, Fashion and Beauty, and Tech. As you can see, no matter who you are trying to target, there's a good chance you will find them.
The fact of the matter is, Pinterest is quickly becoming what Facebook was just a few years ago. Businesses may have scoffed at joining Facebook in the early years, but soon it was inevitable that you have a presence on the site. Your consumers expect to find you there, and it can be seen as a negative if you aren't. At this point, 90% of US online specialty retailers use Pinterest, as well as 25% of Fortune Global 100 companies. Basically what this is telling you is that your competitors are figuring out how important Pinterst is for business – you definitely don't want to be left behind.
If you're ready to jump on board, check out the official Pinterest for Business site to guide you in the right direction. There you will find tips on getting started, inspirational success stories, and a blog chock-full of information.