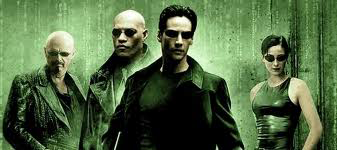 When you begin thinking about your marketing strategy for your business, what is the first thing you consider investing in? If your answer is traditional methods such as radio or TV commercials, print ads, or direct mailings, STOP! Think about how beneficial those tactics have truly been for you in the past, and what type of ROI they've delivered. Sure, you may have seen some traffic in your stores or gathered a few promising leads, but at what expense?
Luckily for business owners, there are now new and improved marketing methods that are proven to return better results, cost much less, and lead to a stronger and better relationship with your target customer. If you haven't already began implementing Inbound Marketing in your company's marketing efforts, then today should be the day you get started.
When you compare Inbound Marketing vs. Outbound (aka traditional) Marketing, it's easy to see why this is the best choice for our modern world. Today's consumer is rapidly changing the way that they research and finalize their purchasing decisions. No longer do they go to the Yellow Pages and pick out the first business ad that they see. They no longer let the commercials on TV inform them of the best this or that. In fact, they rarely even watch the commercials! No, today's consumer is actively seeking out and researching the best business information out there – and where are they doing this research? Online.
If you don't have a dynamic web presence for your business at this point, it is most certainly time to get started. Your target consumer will be going online to search for the exact products or services that you have to offer. If you aren't there with a great website, active social media accounts, and informative blog content, your competitor will be. It is absolutely essential that you get involved in the world of Inbound Marketing for the success of your business.
The excellent thing about Inbound Marketing is that it takes the approach of earning people's trust by providing valuable content that they are actually interested in. With traditional marketing methods, consumers often feel pressured and pushed into learning about your products or services. Each and every day more consumers are finding ways to avoid those traditional methods, by skipping commercials with DVR, adding their numbers to "Do Not Call" lists, and tossing out direct mail. Why invest so much into marketing methods that no one is interested in?
On the other hand, these same consumers are online actively engaging with and seeking out information from companies just like yours. By being present and providing content of value, you begin to build a relationship with these target consumers of yours. Instead of being the "pushy salesman", you're thought of as a helpful resource.
By consistently creating valuable content and ensuring that it follows Search Engine Optimization (SEO) and keyword best practices, you begin to rank higher and higher on the search engines. This leads to you being discovered more often by those who are searching for what you have to offer, resulting in more traffic and more potential leads.
Possibly the best news of all for you as a business is that the cost of Inbound Marketing in comparison to traditional methods is practically non-existent. You may need to invest up front to have your website, blog and social media accounts set up correctly, and may continue to spend a small amount for content creation. But the ROI for this minimal investment far outweighs anything you would see from expensive traditional marketing efforts of the past.
So what are you waiting for? It's time to get started with Inbound Marketing and say goodbye to marketing like it's 1999! Find out "How Inbound Marketing Drives Real Results" NOW.