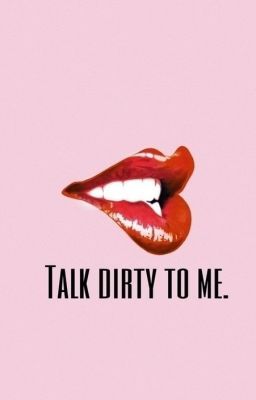 Blogging or business blogging can sometimes get to be a daily grind. You try and try to be thoughtful, polite, articulate and witty. But sometimes you really want to speak what's on your mind. Who decides on blogging etiquette?
Why do we always have to worry so much that what we say is so perfect? For example, we are an Inbound Marketing firm and sometimes I feel like I spend more time blogging to my fellow Inbound Marketers than I do talking to the prospective clients that I really want to talk to. It's not that I don't appreciate my Hubspot buddies and my new found colleagues, all of us seeking to become the worlds foremost expert in content creation and dissemination.
Today is one of those days where I don't feel like talking statistics and data and best practices!! Let's talk basics.
The reason I got involved in the field of inbound is that it just makes common sense. I mean what is more simple than to figure out what they are typing into their search query, match it and write it? Right?
Blogging is the key? Right? Blogging is the sock to the shoe as far as content and inbound marketing goes, but there is more to it than that. So today I'm gonna just talk straight from what I have learned about content creation, keyword targeting and blogging it up to capture the Google, Bing and Yahoo searchers.
1. In the beginning I would just blog away answers to questions and basically I was guessing at what the potential search query might be. That was great practice and believe it or not a few of those old blogs actually come up on the first page on Google. But that was before I got some experience and learned how to really refine what I was doing before I wrote the blog.
2. After using hubspot's keyword tool and Google's Webmaster tools I am much better at the strategy behind blogging. As a result here are just a few tidbits of advice to improve your blogging results and not to worry so much about the etiquette of the blogging community. Because, really it's the potential client or reader who you want to attract, and they come in all sizes shapes and colors.
Don't worry about the number of impressions a keyword gets. The mindboggling thing that I have discovered is the keyword impressions do not necessarily have a direct correlation with the clicks. Because after all its really about the click. In my industry in particular, we have information overload. There is so much stinkin content on inbound that it is really difficult to get clicks when darn near every keyword phrase has multiple choices to click. So we are learning to be more creative in our approach. I call it contrarian. Be different and go outside of the box.

Be creative. Go for it. Don't hold back. As my man Marcus Sheridan of the Sales Lion says "they ask we answer". We are trying to live by that. We work everyday at ways to deliver the content but deliver it in the way they want their questions answered. Not in a way that will impress our fellow marketer friends. So figure out what they want to know, select your keywords and then be creative in the way that you approach how to use them in your title and article.

Post it several ways. Use your blog post on your website and then post it manually in other directories to insure the picture is featured properly and you get that all important WOW factor. You can post it on twitter now with a full picture but you have to do it with Twitpic. It's worth it. Just go look at a twitter timeline now and you see the photos and illustrations standing out far and away over links.

Blog all the time. Never stop. Whenever the mood hits you do it. And post at lots of different times. I have found that there really is no perfect time. In a few cases, blogs I posted on the weekends or late in the evening got the best results. So maybe we are not as smart as we all think we are. Just get them out there and be helpful, informative and be yourself.

Happy blogging, say it how you wanna say it. If you want a bit more information, click on the link below