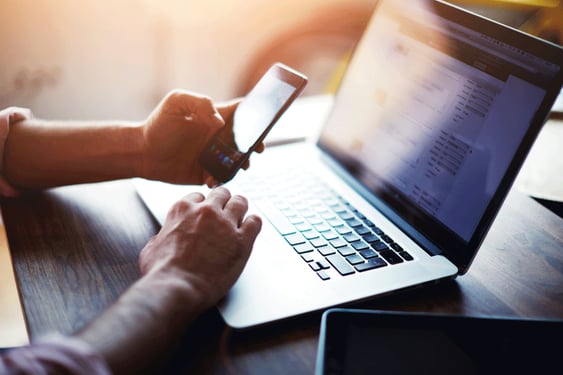 In the early days of the web, it was something of an accomplishment and a distinction to even have a website for your business. Later, as commercial websites became more commonplace for businesses of all sizes, it was great to have a website that was basically a glorified brochure for your company. In today's highly competitive world, however, "brochureware" sites are no longer adequate. You need a website that actually increase your business. Our SMART Sales Website™ is just the solution you need.
Your website = your best performing salesperson
Our SMART Sales Website™ is much more than just a well-designed website, though of course it is that too. More importantly, it's built with architecture that's optimized for every stage of the sales process. Our solution facilitates nurturing your prospects through the entire "buyer's journey", converting them from leads into loyal customers.
A lead-generating machine
We don't just take your information and use it to build a website. We'll sit down with you for planning and brainstorming sessions, in which we'll get a better understanding of your business: what you're selling, and who your target audience is. We'll then design a site using what we've learned from you. The user interface we create will reflect what we know about your business goals and about the personas of your ideal customers.
CRM Integration
Much of modern website development tends to center around what's known as a CMS, or Content Management System, like WordPress. This is a great start for sites that are focused on content, especially content that needs to be updated frequently. However, our SMART Sales Website™ goes so much further than this. We use the HubSpot COS, or Content Optimization System, which is similar to a CMS, but also integrates perfectly with all of the CRM (Contact Relationship Management) features of HubSpot. All of the content uploaded to the SMART Sales Website™ is also optimized to work with HubSpot's marketing automation tools, to perfectly support your marketing efforts and strategies.
Content Creation
You can't really talk about our SMART Sales Website™ Solution without some mention of content creation. A well-planned and frequently updated blog is an essential element of a website designed to generate leads and close more sales. Quality content provides a powerful channel to attract traffic to your website, particularly when that content is optimized using SEO, or Search Engine Optimization, to achieve high visibility and ranking in search results.