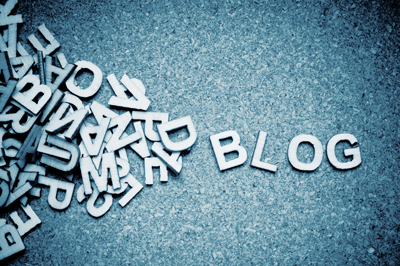 It's a question I have wondered once or twice myself – why the heck do we need so many blogs? As I slaved away at my keyboard (#FirstWorldProblems), agonizing over the latest paragraph, I pondered what the purpose of it all was. How could a 500-word article written by me convince someone to do business with us?
But the truth is, blogging isn't what convinces site visitors to do business with your company. No, blogging is akin to what the retail world calls a "doorbuster" or "loss leader," – basically, it's bait, meant to lure the customer to your site.
How the process works
Inbound marketing blog articles need to be written on topics that are relevant and pressing in your industry. That way, the articles will show up in Google search results when potential customers are researching similar products and services.
But it's not quite enough to write about relevant topics. You also have to be sure to include numerous relevant keywords in each article. The best keywords are terms that potential customers will use most often when performing Google searches related to your field. You'll have to do some research to discover what these keywords are, or you can receive a helping hand by utilizing marketing automation software, like HubSpot.
We use HubSpot here at Rhino, and it provides us with suggested keywords to help boost our search rankings. Additionally, it helps us understand how we're performing under certain keywords, so we know when we need to step up our efforts.
How traffic begins to rise
Once you've begun to get some results and rank for a few of your keywords, your relevancy will begin to rise in the eyes of Google. Website traffic usually follows a snowball effect: the greater the amount of traffic, the easier it becomes to attract even more visitors. Every visitor will make your site appear more relevant to Google, and the search giant will begin to boost your search results rankings. That's good news for you, because if there's one thing we know about search results, it's that the top results get the most traffic, by far.
So what about that whole "bait" thing?
I referred to the blogs as "bait" because they're meant to get your potential customers "through the door," i.e. onto your site. Once they arrive, your blog isn't meant to convince them to do business with your company; it's only meant to be informative. With inbound marketing, we place a priority on the customers throughout the whole process – in fact, one of the central tenets of inbound marketing is to "delight" the customer. Therefore, we want to provide value with our blogs. We want our readers to feel enlightened and informed after reading them.
If we accomplish that, we establish credibility and favorability with the reader – after all, we've just provided them with some free information, why wouldn't they think favorably of us? That newfound credibility will also help convince the customer to accept your content offer – they've seen what kind of information you provide, and they'd like some more, please.