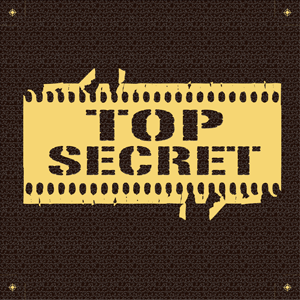 Driving traffic to your website is obviously a major goal when it comes to your online marketing efforts. After all, your website is the face of your business on the web, and driving traffic there allows for the best opportunity to introduce others to all that you have to offer. But all that traffic doesn't mean much if it doesn't result in an increase in business. The end goal of your online marketing efforts for your business should be to convert these website visitors into promising leads. So, how do you go about doing just that? We have a few tips to help guide you in the right direction.
Include Calls-To-Action
One of the most effective ways that you can successfully turn a website visitor into a lead is by including strong calls-to-action (CTAs) on your site. A CTA is a button that leads you to a landing page where you offer valuable content to your online visitors in exchange for their contact information. It could be a free eBook, an educational newsletter, a whitepaper – really, the possibilities are endless. As long as it's something that the viewer finds value in, they will be more than willing to give you their contact information in return. After you've received this valuable contact info, your sales team will be able to reach out in whatever way they feel is best.
The greatest thing about getting leads in this way is that you know for a fact that they are interested in what you have to offer. They found you online, and they voluntarily gave you their info – now it's just time to seal the deal.
Include Testimonials
Another great approach to turn your online visitors into valuable leads is to include testimonials throughout your site. Potential consumers love to hear about the experiences of others who have already used your products or services. It feels safer to rely on the words of other consumers versus simply believing what a company tells you they can and will do for you.
Spread these testimonials throughout your website – include at least one, with a real name and photo of the customer if possible, on each page of your site. The more detailed the testimonial, the better. Although you don't want them to be exceedingly long, a generic testimonial doesn't feel as authentic.
Include Landing Pages
Landing pages are an excellent way to increase conversions and collect the contact info that you need from your website visitors. A successful website will include a number of different landing pages. As you know, different messages appeal to different consumers. Creating an individual landing page targeted to each of these potential visitors is well worth the time and effort. The more personalized the message feels, the more likely your potential customer will relate to it and feel inclined to find out more. Every CTA on your site, every blog post you push out, and every social media update you do should lead to an enticing, detailed and personalized landing page.
Include Opt-In Forms
Making the opportunity to "opt-in" readily available for your website viewers is a large part of successfully converting visitors into leads. Without including these opt-in forms in noticeable places throughout your website, your viewers will be forced to search for a way to contact you and get more info – many of them simply won't take the time to do that. Include opt-ins in your sidebars and before or after your posts. Entice visitors with a relevant offer that will catch their attention. Sometimes viewers need to be guided in the right direction, and using opt-in forms is a great way to do that.
The general idea behind every lead generation technique is to offer the viewer something that they want in exchange for their contact information. Providing interesting content that your target buyers find value in is the best way to ensure that they will want to hear from you in the future. When reaching out to these leads going forward, be sure to include something you know they will want or need. This will continue to build their interest, ensuring that they foster a relationship with your business going forward.