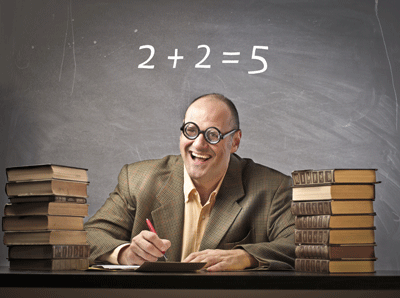 You've decided to bite the bullet and redesign your website. You're tired of your site looking like a terrible 90s webpage and want to modernize. That's a fantastic idea, but it's very easy to make serious mistakes when undergoing a redesign. Here are some of the most common:
Mistake #1: Not optimizing it for mobile users
People are using their cell phones constantly, and mobile web browsing has exploded because of it. Because mobile web browsing is becoming so commonplace, mobile users are starting to become picky. They have top-of-the-line cell phones that are basically miniature PCs, and they expect ease of use and performance from mobile sites. If your site fails to meet their needs, they won't hesitate to move to a competitor.
Mistake #2: Making it too complicated or busy
Web design has come a long way, and there are all manner of bells and whistles you can put on your website: widgets, flash graphics, etc. But making your site too complicated can overwhelm or frustrate your visitors, and in the end, what's really going to turn them into customers: a cool website or a quality service/product?
In a survey conducted by HubSpot, the marketing pioneer asked what the most important factor in website design was. The overwhelming response: making it easy to find what you want. An astounding 76 percent of responders gave that answer.
Mistake #3: Insufficient testing
How many different web browsers currently exist on the web? The Wikipedia page for web browsers lists dozens, each of them with their own set of specifications, and that's not even a comprehensive list. How about web-enabled mobile devices? Too many too count. So what's the point? Your website has a lot of platforms, browsers and devices to adjust to.
You need to test your site, test it again, and then test some more. View your website on different browsers and devices, and make sure functionality stays the same across the board. There are certain platforms, like Hubspot's COS (content optimization system) that are optimized to adjust to the device or browser it's viewed in, but even if you're using quality software, you still need to test thoroughly. Because the last thing you want is to lose a possible customer because you didn't foresee the issues they'd have with your website.
Mistake #4: Not taking advantage of lead generating opportunities
What is the main focus of your business website? Self promotion? Information? No. The main purpose of the website is generating leads. And you need to have lead-generating opportunities all over the site. There should be ample landing pages associated with your website, as well as multiple pages with forms. In fact, having a "Contact Us" or mini-form as part of a permanent sidebar on the site isn't a bad idea.
This may seem overbearing, but the last thing you want is for a customer to feel ready to make a purchase or contact you, and then be confused as to how they can do it. The easier you make it for them to make a decision, the more likely they will make it.
To get more information on redesigning your website, download our free eBook "10 Steps to Turn Your Website Into a Lead Generating Machine".