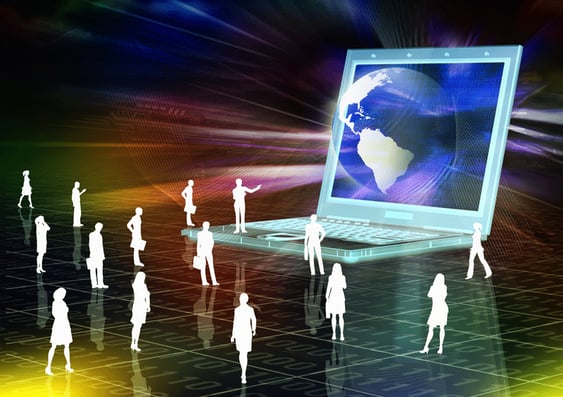 There's no question that marketing is one of the most essential functions of any business, regardless of the size of your company or what it is that you're selling. You've got to define your brand identity, and get the word out on the street, through advertising and social media, so that people know that you're there, and what you do. And ultimately, you need to get those people "in your door", even if it's a "virtual door" to your website, and turn them into customers and close more deals.
Having established the absolute need for marketing, that still leaves a big question: who's going to do it? For startup businesses, in many cases, it's like so much else in the life of a young company. If you're the owner of the business, chances are that you started doing all the sales and marketing yourself, while you were wearing a dozen or two other hats. And of course, when you're starting out, that makes sense. Funds are limited, and the thought of paying someone to do something you can do yourself doesn't really make sense. But at some point, you're going to find yourself spread too thin, and, as it is with so many other things, you're going to want to utilize some additional talent to manage your marketing efforts. At this point, you're likely to be wondering whether it makes more sense to hire an in-house marketing executive, or outsource the effort to a "virtual marketing department". Let's look at the up-and down-sides of both approaches, with regard to various issues concerning your marketing efforts.
Cost
When it comes to getting quality work done, in many ways, it can be said that you "get what you pay for", and when it comes to something as vital as marketing your brand, you certainly don't want to skimp and use a cheap, cut-rate solution. But, with that being said, cost is certainly a consideration. For the purposes of this article, it may be difficult to pinpoint exact costs, either for a full-time, in-house marketing executive, or for an outsourced virtual marketing department. Salaries for in-house staff will vary depending upon your location, as will the cost of an outside agency, depending upon what services you contract them for, and what type of marketing campaigns you're going to run.
But there are a few points worth considering here, even without looking at precise numbers. When you hire a full-time marketing manager to work in-house, you'll be paying for much more than just that person's salary. You'll also have to be prepared for absorbing additional costs, including health insurance, employer's taxes, sick days and vacation pay, 401K and so on. You'll also have to invest in office space for this person to work, computer hardware and software, training and recruitment costs. And don't forget that you'll be paying your in-house marketing executive the same, whether you're in the midst of a heavy campaign or in a relatively slow phase.
In contrast, when you outsource your marketing to an external agency, there's no wasted expenditure. You'll be contracting the agency for a specific set of projects and tasks, and paying only for what you agree to. For starters, this eliminates the idea of "paid down time". You won't need to provide them with office space, computers, or phone lines. You'll simply pay for exactly what you agreed to hire them for, not their lunch hours, sick days, unproductive hours, etc.
Industry Expertise
Should you choose to hire an in-house marketing executive, you'll be able to carefully select an individual whose skills, background, and approach is aligned well with your business goals. You can use this process to ensure that you find a person who is familiar with your field, and who you feel completely comfortable with.
You don't necessarily have to lose this advantage, however, should you decide to outsource your marketing efforts. You can, and should, interview agencies you're considering working with as well. Furthermore, the agency's work history and client list should be rather transparent, so you should be able to identify a group who is experienced with your type of business, and qualified to handle your marketing campaigns. They should be able to provide you with case studies and references from satisfied clients in your line of work.
Breadth of Knowledge
Here's one area in which the virtual marketing department is certainly going to come out ahead. We've been discussing the possibility of hiring a single marketing professional to work in-house. If you manage to come up with some more budget, you may be able to hire a second individual. So, perhaps you'll have a marketing coordinator, and another person with more of a specialization in communications.
On the other hand, your virtual marketing department will actually give you access to...well, a full marketing department. You'll be tapping into a talent pool that includes writers, graphic designers, social media experts, SEO gurus, and more. Unless you have a very deep budget for marketing, there's no way you'd be able to have all those professionals working in-house.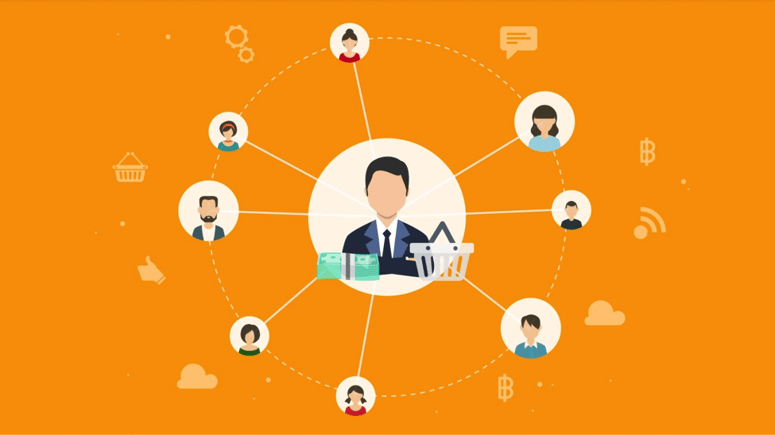 Another point to consider is that while your in-house marketing executive will be focused exclusively on your company's marketing efforts, the virtual marketing department is likely to have an extensive client list. This will give them exposure to, and involvement with a number of companies, marketing campaigns, both in your field, and spanning across multiple industries. This will give them a unique perspective on what tools and methods work well (or don't work well), and even perhaps some ideas that haven't been tried in your industry yet. It's their primary business focus to stay tuned in to the latest trends in marketing, and they've put in the time, effort, and money to test the latest and greatest ideas, channels, and techniques. It's unlikely that you'll be able to get that breadth of knowledge and experience by hiring someone in-house.
Access to Your Marketing Professional(s)
When you keep your marketing efforts in-house, you'll certainly have more access to the person (or people) working on your marketing campaigns. All the action takes place right there under your roof. If an issue arises, and you need to talk to your marketing director, you'll just walk down the hall. Furthermore, this person is your employee. All of this gives you a level of control and constant, immediate access, that you're not likely to have when you outsource.
On the other hand, with a virtual marketing department, you're likely to give up some of that immediacy and control. The work doesn't go on under your roof, and the professionals working on your projects aren't staff members who you personally selected, hired and trained. Of course you'll always have the final say in approving work that you're paying for, and it behooves the agency to deliver the result that you're looking for, if they want continued business from you over time. And while you may not have physical access to your marketing team all day, every day, consider whether that's really necessary. At this point in time, so much work, even by employees, is done off-site, as noted by Forbes. In the digital age, you really don't need to be in the same physical location as another person to work collaboratively anymore. With the right tools for communication, you can be just as effective and work together as well in real time with people who aren't based in your building.
Your Time Is Valuable Too
I mentioned this earlier, but it's worth repeating. As much as you started your business with a DIY attitude and approach, you simply don't have the time to devote to hands-on management of every aspect of your business. This is especially true when the volume of work grows. Hiring an in-house marketing executive will take a lot of work off of your plate, but you'll still have to oversee the entire affair. That's not going to be the case, when you outsource to a virtual marketing department. That team will be managed seamlessly and for the most part, invisibly to you, behind the scenes.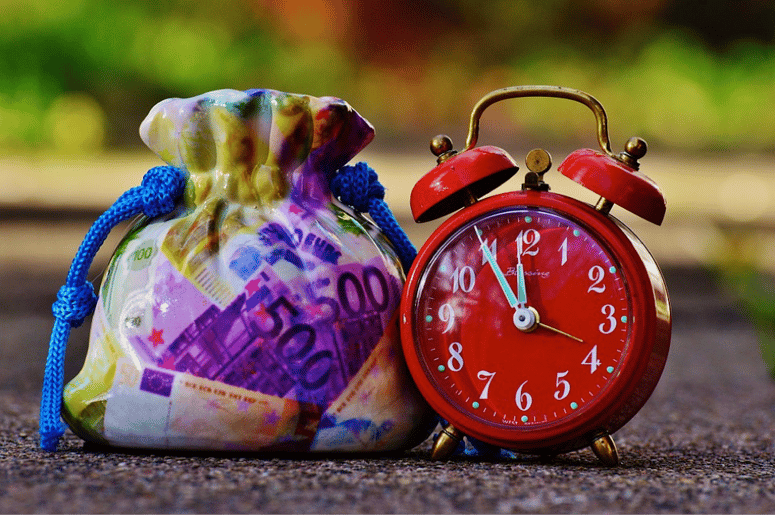 There are obviously pros and cons of both approaches to managing your marketing efforts. Consider your goals and your budget as you weigh these options. Better yet, give a call to the marketing professionals at Rhino. We'd love to meet you and discuss a customized plan to develop a marketing campaign to help you grow your business most effectively and efficiently.