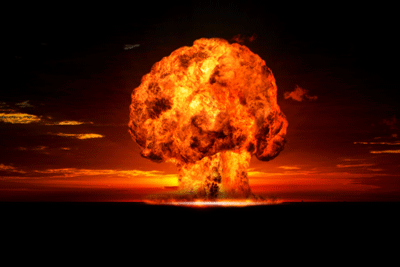 On April 21st, the latest Google algorithm update, which has come to be known in the media and blogspace as "Mobilegeddon", went live. In case you haven't been following the trail of news stories, this was announced in a short but sweet post on Google's Webmaster Central Blog back in February. The gist of the post was straightforward, and made Google's intentions clear. The search engine giant acknowledged what most of us already knew: more and more of us are using mobile devices to access the internet, and the time had come for Google to adjust its search algorithms accordingly.
Whether Mobilegeddon is truly a cataclysmic event remains to be seen. But it certainly gives us some indications of current trends which we need to consider when we think about the future of marketing.
The first point, which as I mentioned, you probably are already aware of is, the fact that more Google searches are now being performed on mobile devices than on desktops. In a post on Inside Adwords, Google revealed that this is now true in ten countries, including the U.S. and Japan. To be clear, Google groups tablets in with desktops in these statistics, so when they say "mobile devices", they're referring only to smartphones. Considering that people have their smartphones with them all the time, and also that so many apps and services have search functionality built in, this is not at all surprising.
What does this mean for the future of marketing, and for content marketing in particular? One thing is clear: your business needs to be mobile-friendly. One of the main points in Google's announcement was that "mobile-friendliness" was to going to carry more weight in their search rankings. In plain English, mobile-friendly sites will be more visible in Google searches.
Fortunately, everyone was given two months of advance notice before the new Google algorithm update was implemented. Even better, in case you didn't know what mobile optimization is, they also released a developer's guide to mobile friendly websites . And they even provided a tool to test the mobile-readiness of your site against Google's current standards. The Mobile-Friendly Test tool not only tells you whether your page is up to snuff, but it also lets you know where you need to improve, so you can receive the desirable "Awesome! This page is mobile-friendly." rating.
At the time of writing of this post, more than a month has passed since the rollout of the latest Google algorithm update, and while some sites have indeed been getting fewer hits, it doesn't appear that Mobilegeddon was actually the apocalypse some feared it would be. This is likely because of the aforementioned guide and tool, and also because many sites were already optimized for mobile viewing.
But this should still be a wake up call for marketers and webmasters alike. "Mobilegeddon" is only the beginning of the future of marketing. A recent study by Pew Research Center says that 10% of Americans access the internet solely through their smartphones, and a growing number are relying more and more heavily on their phones for a variety of daily activities. Moving forward, you'll need to be certain that your site is easily viewable and that all its functionalities are available to mobile users, or you'll be missing out on a large portion of your audience.