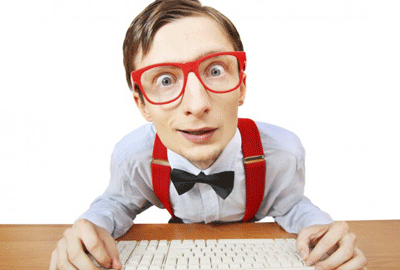 Websites in the past were basically online brochures, used to showcase the basics of your business and not much else. Today, much more is required of your site in order to outshine the competition. If you are still relying on the site you've had for years, it's important that you make some changes in order to ensure you're doing all you can for your business. Having a SMART sales website is essential in today's world.
So what is a SMART sales website? Basically, it's a site designed to attract quality prospects and increase customer loyalty with Inbound Marketing. Before launching your company website, or before revamping it, you will need to define and establish strategic goals for exactly what you want to do with your online presence.
A SMART sales website goes far beyond the design of your site. It requires planning and crafting your website to nurture your potential customers through the buying cycle. The goal of your site is to generate quality leads, and there are a number of ways to go about doing that.
There are a few things you can include on your website to ensure that it meets the SMART criteria. Number one is in creating and maintaining a frequently updated blog. Quality content is a major draw for consumers, as the majority of the time what they are doing online is searching for information. Consistently pushing out blog articles chockfull of valuable information that answers the questions that they have about your products and services, or your industry in general, is a way to position your business as an extremely valuable resource for them.
Your blog should be updated on a regular basis, so it's best to create a blogging schedule and stick to it. If you can blog five days a week, that's wonderful, but if two days is more realistic for you, then blog every Tuesday and Thursday without fail. Your readers like to know when they can expect fresh content from you.
Be sure to follow SEO guidelines when blogging to help your posts rise to the top of the search engines. Although there are many SEO "rules" to follow, the basics are a great place to start. Including target keywords in your copy, headlines, URLs, alt and Meta tags are all ways to increase your chances of showing up in the search engine results.
Aside from an excellent blog, you should focus on building landing pages where you can direct all of your online traffic. These pages should be catered to a specific promotion, something that will entice users to continue interacting with your brand and to leave their contact information. On these pages you will showcase a free download that you know your target buyers will find valuable: an eBook, whitepaper, checklist, PowerPoint presentation, etc. Anything that you believe consumers would be willing to leave their information in exchange for.
You will drive traffic from your blog, social media sites, and emails to these landing pages. They should be easy to navigate, with a clear message, and should tie in aesthetically with your website and blog. They will need to include a capture form that users fill out in order to receive the valuable content they came for. You can require as much or as little information as you need, but know that the more lengthy the form, the more likely users are to bail before completing it.
Your website should also include ample calls to action. These CTAs are what will encourage visitors to see what all you have to offer. Often, these CTAs will drive traffic to your landing pages. It's important to include a CTA on every page, and they should be easily visible and catch the eye.
It's also a great idea to include links to your social media sites on each page of your website and blog. Facebook, Twitter, Instagram, LinkedIn, and Google+ are all incredibly important to your business, and you should maintain an active profile on as many of these sites as you can. Social media allows your business to develop a different kind of relationship with the consumer. On these sites you can easily have a conversation about questions or concerns that your potential or current buyers may have. You can ask questions of them to help you make business decisions. You can share important information, and fun and exciting content that doesn't have a place on your website. Driving your website visitors to these pages will ensure that customers have a chance to see a different side of your business.
Obviously, a lot more goes into creating a solid website for your company today than in years past. The good news is, the hard work is worth it. This type of SMART sales website will return more promising leads than you ever imagined possible. Online users are looking for a higher quality web experience than ever before, and you want to be sure you provide that for them.
To get a comprehensive look at building a SMART sales website, download our free eBook "10 Steps to Turn Your Website Into a Lead Generating Machine".