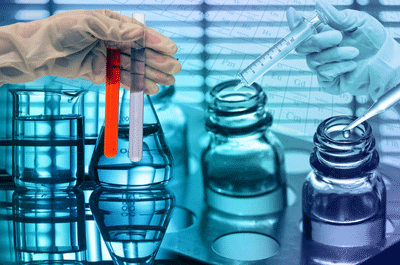 Buyer personas are an essential part of successful inbound marketing. We use the fancy industry lingo by calling them "buyer personas," but the easiest way to understand them is to consider them as your ideal customers. If you could go into a lab and create your dream customer, that's essentially what your buyer persona is.
It's critical that we develop buyer personas, because they help define our marketing campaigns. Not only do we write our content with the buyer persona as our intended audience, we also use them as the inspiration for our campaigns, email efforts and social media outreach.
If you're new to inbound marketing, you might feel some pressure about developing a buyer persona – this is the persona(s) that will dictate all of your marketing efforts, so you are afraid to get it wrong. Well, I've got some good news: if you mess up while creating your buyer persona, or choose an ineffective one, the proof will be evident very quickly. If you're experiencing a very low visitor-to-lead ratio, or you find traffic staying low despite the fact your keyword rankings are high, then incorrect buyer persona development is probably to blame. If that happens to you, it's not the end of the world. Trial and error is a big part of marketing, and you'll simply have to try developing a different buyer persona.
Avoiding critical mistakes during development
If you want to save yourself some time and effort when it comes to creating buyer personas, I have an excellent tip for you. The most important part of developing these personas is to understand your products/services completely. Because you need to be able to answer this question:
What problems do my products/services solve?
Regardless of what business you're in, don't think of it as selling your product/service. Instead, what you're really selling is a solution. You're selling the ability to solve someone else's problem. But in order to do that, you have to understand what that problem is.
For example, let's say you work as a pest control company. Are you selling pest control services? Sort of, but that's not the best sales pitch. What about pesticides? You're not going to want to use those as a selling point either. To figure it out, think about what your regular customer would be searching the web for. They're not going to be specifically looking for a pest control company; instead, they'll be searching for something like "how do I get rid of ants?" or "what do I do if I have a roach problem?
Therefore, what you're really selling is the solution to those problems; the solution to a cockroach infestation or the solution to ants in the kitchen. You now have a basis for your buyer persona – it's a person who is looking to solve their pest problem. You can now tailor your campaigns and content to trying to solve that problem.
Just the beginning
This is the most important part of creating a buyer persona, but there's a lot more to it than what we've discussed here. If you want to learn more about buyer personas, take a look through the rest of our blog.