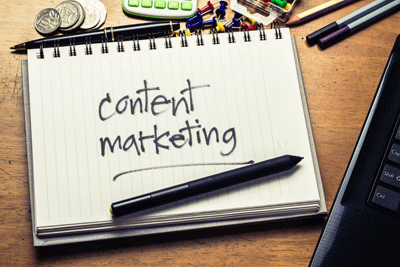 Content marketing has become one of the most widely used marketing strategies in the modern business world: according to the Content Marketing Institute, 93 percent of B2B companies are now using some form of content marketing. If you haven't joined the content marketing bandwagon, it's time to hop aboard.
Transitioning to content marketing can be a daunting task, but it can be made much easier with the help of a content marketing agency. If you're interested in joining up with an agency, here are some examples of the types of services they can provide:
A full evaluation of your current set-up
Agencies specialize in transitioning businesses to content marketing, so they understand what sort of changes need to take place to get you up and running. An agency will evaluate your marketing offerings from top-to-bottom to determine what needs to be done, plus the best and easiest way to transition your marketing efforts to content marketing.
Providing a blueprint for success
Content marketing involves a lot of moving pieces and continual updates: blogs, social media posts and content offers must be posted with regularity, which requires a lot of scheduling and organization. An agency can formulate a plan for your business to ensure your content is constantly updated and your website stays fresh.
Remember that Content Marketing Institute report we talked about earlier? That report found that less than half of B2B marketers (44 percent) have a documented content marketing plan. An agency will make sure that never happens to you.
Bringing the experts to get the job done
To really have successful content marketing, you need a streamlined, attractive website – an agency can provide designers to renovate your site, and will put analytics in place to track the effectiveness of your marketing efforts. An agency also employs inbound marketing specialists, who coordinate your marketing efforts while also analyzing the numbers to determine what changes should be made. Additionally, agencies have experienced writers who will create your content, so you'll have plenty of quality content on your site.
This is just a sampling of what a content marketing agency can provide for your business. A good agency will be your partner every step of the way, and will do everything it can to ensure success. Content marketing is an exciting, but challenging, endeavor, and you don't have to face the challenge alone.
To read more, download our free eBook: