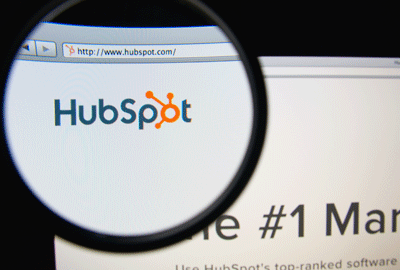 Regular readers of our blog are intimately familiar with HubSpot – probably because we never stop talking about it! I admit, I love to mention all of the great features that come with this marketing automation software. It certainly makes my life much easier. But yes, in the spirit of full disclosure, we are an official HubSpot partner. So the more cynical reader might think, of course they talk up HubSpot. It's in their best interest.
For those of you who are skeptical, I'll offer one small defense (at least for me personally): before I worked with Rhino, I was a marketing professional for a medical technology company. And in 2010, that company was undergoing a modernization. A consulting firm was brought in to revitalize and revamp the business, including our marketing automation software. And what did these experts of efficiency and modern technology buy for us? HubSpot. I've been in love ever since.
I want you to be just as in love as I am, so allow me to get into specifics. What's so great about HubSpot's software?
For blogging, it doesn't get much easier
This is a blog and I'm a blogger, so let's start by talking 'bout blogs. The blogging platform that comes with HubSpot couldn't be simpler. You don't need any knowledge of coding whatsoever. HubSpot utilizes a WYSIWIG editor, which means a series of clicks and drags will be all you need. You can type directly into the platform and even see a live preview of the page as you go. Additionally, social media sharing buttons are added automatically with a simple click. And if you happen to hit publish a little too soon, you can make instantaneous edits without a problem.
Speaking of that page editor…
…it's not limited to blogs. In fact, you can use the page editor to create any type of page on your site, including landing pages. Again, no coding knowledge is necessary. In fact, you can migrate your entire website to HubSpot's platform, allowing the company to host it for you. That will give you full access to their wide array of analytics, which are essential for measuring the success of your campaigns. You can still get these analytics without allowing HubSpot to host your site, but you'll need a web designer to add the appropriate coding to your website.
The pièce de résistance: the Contacts Database
If you're one of those regular readers, you probably know all about the Contacts Database, because it's the feature I never shut up about. You import all of your contacts into the database, and then the magic begins. The database will automatically scour the web for Twitter and Facebook profiles, adding them to the database whenever a match is found for a contact. And if the contact has cookies enabled (most do), the database will record every time they visit the site or interact with one of your emails. Finally, the database allows you to track your progress with every lead, so you never have to worry about losing track of a lead or forgetting when the last time you reached out to them was.
Merely scratching the surface
Of course, these are just the highlights of HubSpot. There are so many more things this software is capable of; we just don't have the space to go over it all. If you're interested to learn more about HubSpot, contact us today. We've been working with this software for a long time, and would be happy to show you the amazing potential within.