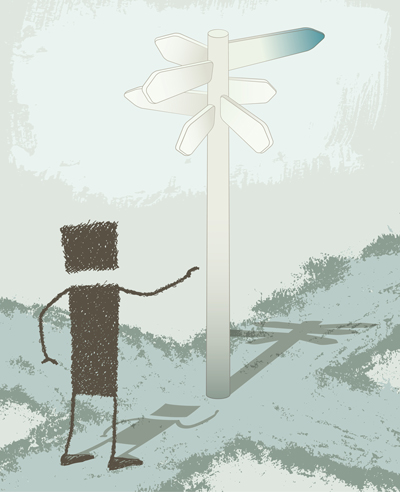 Determining the best way and the best place to generate leads for your business can be a challenge. There are many ways you can go about tackling lead generation, but what will produce the best results? One thing to remember is that when it comes to anything that you do for your business, whether it be online or offline, it's a never ending learning process. That's why it's incredibly important to monitor your results and use them going forward.
When it comes to your online efforts, there may not be one definitive "best place" to generate leads across the board - but there may be a "best place" for YOUR business. By taking an in depth look at your online metrics and analytics, you will learn what works for your business and what doesn't.
Maybe a certain recurring theme of blog posts that you publish each week is your most successful traffic generator. Or perhaps it's your video content that really brings viewers to your site. Is Facebook a big lead generator for you, or do you not get much traffic coming from there at all? Every single business out there will have a different answer, and those answers may change. That's why it's so important to consistently monitor things. Your own answers may vary from time to time.
After taking an in depth look at your online results, use this information to guide you in your content strategy going forward. Create more of the content that tends to drive the most traffic and leads to your site, and scale back on what hasn't been as successful in the past. Quality content is one of the absolute best ways to generate the leads that you need, after all, so using the results you have gathered will allow you to create a strategy that will suite your target buyers perfectly.
Aside from monitoring your own progress to learn more about the best place to generate online leads, you should take things offline occasionally as well. No matter your industry, there are going to be local seminars, workshops, and networking events that you can attend. Staying up to date on what's new in your particular field is going to help you to stay ahead of the game and on top of any new lead generation trends that come through.
Staying connected offline with others in your industry, especially locally, and those who have an interest in your industry, is a great way to generate leads as well. Building relationships is key, and should be a focus both online and off. You may meet someone who presents an opportunity that will help your business grow greatly, or you may meet several people who will soon be loyal customers. The possibilities for business growth in these settings are incredible.
As an expert in your industry, you have a unique opportunity to build these relationships while also establishing yourself as a leader. Step out of your comfort zone – coordinate and host seminars or classes sharing your expertise. Allow those interested in your industry to come and learn from you. When people begin to view you as an authority on a particular subject, they will come to rely on you for your knowledge. By hosting these seminars or classes you leave no doubt that you are in fact a reliable source of information and a leader in your industry.
When you combine your efforts online and off, you will begin to see an increase in the highly qualified leads that your business needs. While there may not be one particular "best place" for lead generation, there will be a combination of places that works perfectly for your business. To get a more in depth look, download our free "Guide to Online Lead Generation for Business Owners" eBook.