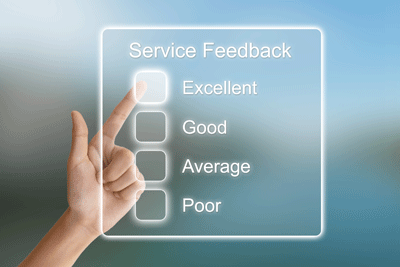 Customer testimonials have been used for marketing purposes for decades – who better to give a sales pitch for your business than a satisfied customer? The case study takes the customer testimonial a step further, which makes it an even more effective tool for marketing.
Case studies are basically stories that tell how you helped a customer fix a problem. They follow a basic format: introduction of a customer with an issue; what drew that customer to your business; the solutions you offered to the customer; how those solutions ultimately resolved the customer's issue.
For a salesman, case studies can be an extremely effective tool that will help close a sale. Here are some of the great benefits that come with using case studies:
The customer sells the product for you
Modern customers have seen all manner of sales pitches, and they've become quite savvy to the many ways you can sell a product. But with a case study, you're allowing a satisfied customer to sell the product for you. A happy customer lends your business the kind of credibility that money can't buy, and it will make potential clients more likely to trust in your ability to deliver.
The customer becomes the "hero"
If you think of a classic story, it usually involves a hero overcoming a challenge. With a case study, your satisfied customer is the hero, and you are the trusty sidekick who helps them overcome. When you present a case study to a potential client, they identify with the customer, and therefore consider how you might help them solve a problem of their own.
The customer understands your product/services better
Providing a case study shows how you helped solve a customer's problem, but that doesn't mean your new potential client has the exact same problem. In this case, that's a positive. If their problem isn't similar, you have still shown them how effectively you can help solve a separate issue. Perhaps that's a problem the potential client will deal with later, and now they know you can solve it, too. It also exhibits your versatility and ability to solve multiple issues, and makes them more familiar with the services you provide.
A case study can be a salesman of its own
Some customer just don't respond well to sales pitches; they're too skeptical, or just don't want to hear another salesman's shtick. But if you include a call to action in a case study, you can give it to the potential client and let it do the work for you.
A case study gives the potential client a no-pressure situation where they can read the case study on their own time, and if the case study is effective, they could ultimately decide to follow the call to action within and become a client.
If you're not using case studies as part of a your marketing plan, you're missing out on a valuable tool that can boost your sales. Reach out to satisfied customers and create case studies for your business, and let customers become brand evangelists for you.
To read more on this topic, download our free eBook "Modernize Your Sales Process".