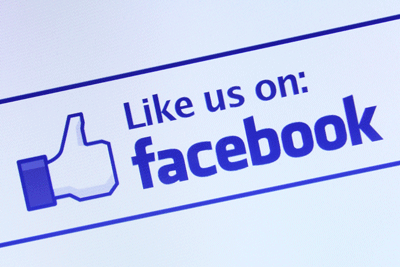 Have you ever tried to play video games with someone over the age of 40? Or, if you're the older one, have you ever tried to play video games with one of your kids or a young niece or nephew? Either way, the result is usually the same: the older player is confused, several steps behind, helplessly pressing buttons and hoping for the best. That's how social media marketing can feel sometimes – you have no idea what you're doing, but you keep messing with it and posting stuff, hoping it'll somehow work out in the end.
One of the most unnerving things about social media is attempting to increase your following, especially on Facebook. Your Facebook following is a classic example of a catch-22: the more followers you have, the easier it is to get more; but how do you make your following grow when you have minimal followers to begin with? It's like applying for an entry-level job that requires experience; if I had experience, I wouldn't be applying for an entry-level job!
If you're struggling to get more "likes" for your Facebook business page, here are some tips to help speed up the process:
Post more often
Are you posting on your business page regularly? You should be posting at least once a day, and you can even jump to two posts daily if you have the content to support it. Not only will this help your followers be more engaged, but each post has the potential to be seen by their friends, who can then become followers themselves. And since Facebook limits the organic reach of business page posts, you need to post often in order to reach the maximum amount of people.
Post things you or your friends would like to see
People use social media to have fun and see what their friends are up to; they're not interested in your attempts to hijack their social network for your own self-promotion. Therefore, you should strive to post non-promotional, fun content and photos, even if they don't have anything to do with your products/services. Post things like photos from company parties or congratulations for one of your employees who had a baby (with their permission, of course). Not only will these become your most popular posts, they'll also demonstrate that your page is one worth following, because it provides value and entertainment.
Promote promote promote… then promote some more
When logging onto Facebook, what do most people do first? Maybe scroll through their news feed or check their notifications. You know what nobody does? Think about brands or businesses they'd like to connect with via social media.
Facebook followers aren't going to come looking for you; you've got to go out and get them. Promote your Facebook page with every tool you have at your disposal. Include Facebook share buttons on all of your site content, and make sure you have "Connect with us on Facebook" buttons throughout your site as well. Additionally, you should use your other social media accounts to promote your Facebook page.
Invest in Facebook advertising
Of course, this is exactly what Facebook wanted to do when it started limiting organic reach: force you to pay for the privilege of reaching your own followers. But since they don't charge to create a business page, I suppose we can't complain.
Based on how much you're willing to pay, Facebook will give you access to hundreds or thousands of people, and will allow you to target certain demographics based on factors like age or education. Whether or not you decide to pay for these features depends on how quickly you want your Facebook following to grow. You can increase it surely and steadily with time and effort; but if you want more followers in a hurry, then advertising is the way to go.