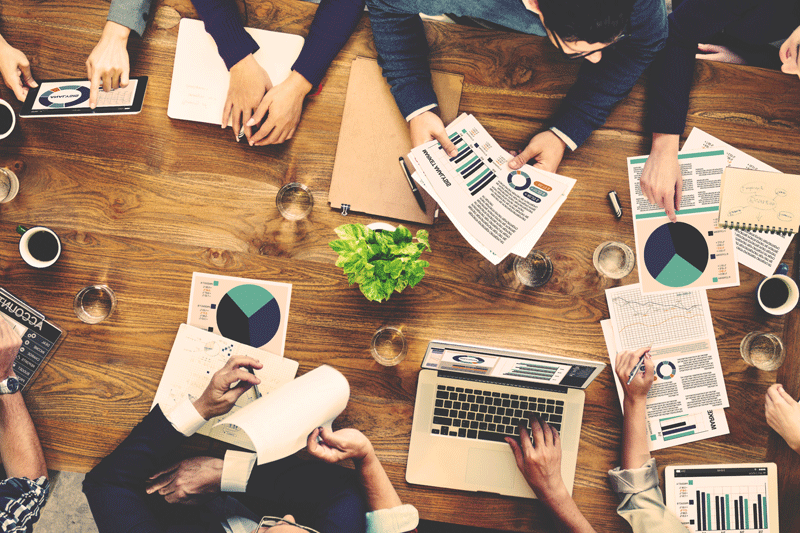 If you are a small to medium sized business, you know the importance of budgeting and saving. Your main focus is your product or service, so you don't have as much time or money to spend on the extras as a bigger business. Maybe you handle all the marketing yourself, or maybe one of your staff members does it in addition to their normal duties. It simply isn't a priority yet, and you definitely don't think you need an in-house marketing team or even a marketing employee.
However, marketing is an important part of any business. By helping bring in more customers, it can grow your business and take it to the next level. Word-of-mouth can only take you so far, and having an online presence and marketing strategy can expose more people to your brand and convert customers. Inbound or digital marketing agencies exist for this very purpose. By outsourcing your marketing to a qualified, experienced team, you get a huge range of benefits.
Diverse experience
When you choose to work with an agency, you get all the experience of their team members. The team will (hopefully) have worked with a variety of clients and therefore know how to approach many different marketing situations. Compared to a single employee, an agency brings diversity and range to the table.
While one person might be very good at a couple things such as social media marketing, email marketing, and SEO. Many agencies have specific people that handle those tasks, so you get the expertise of a team professionals.
Latest Software
Many businesses simply do not use a lot of technology, which isn't a bad thing, but in our digital world, technology is often a necessity. Rather than going out and buying everything you need, you can hire an agency and know they already have the right tools. Most agencies use a variety of software programs from marketing automation tools, graphic design applications, document management, and so much more.
Imagine the cost of buying all of that. It would be a pretty insane number! If you aren't particularly tech savvy, you might not even be sure what to buy. When you partner with a marketing agency, be assured that they already have the software they need.
Save Time and Money
As a business owner, you have enough on your plate. You shouldn't have to worry about spending time trying to learn all the ins and outs of digital marketing. If you don't know much about the topic, it will be very difficult to know whether you can hire a good person or not. Additionally, by hiring an in-house team, you will need to give them a place to work and buy equipment for them on top of wages. You will likely also need to train them to some extent.
n contrast, an agency usually has its own workspace and gets their wages from multiple clients. Often times, it is cheaper and more effective than having your own staff. You also don't have to worry about the agency quitting one day out of the blue. There isn't the same risk of turnover that comes with hiring a staff member.
Consider how much you would have to pay a full-time staff member, especially if you want someone great. Those wages plus the marketing budget will probably be much higher than the fees for an agency. It is up to you to weight the pros and cons.