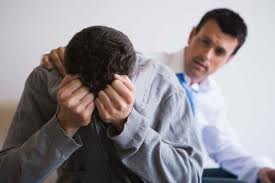 Yellow Pages advertising was flat out the best buy for a new business owner. You simply had a sales rep come out and see you, you sat down and created an ad and voila you had calls coming in. Unfortunately that was in the 80's and 90's. Those days have disappeared with the growth in popularity of the Internet and search engines like Google.
I worked as a Yellow Pages Salesman in their heyday. It was a lot of fun and it was pretty easy. The Yellow Pages were so stinkin successful that you really had trouble messing them up. I mean let's face it BG (before Google) the only place you had to go seek out a business was in the Yellow Pages.
So its understandable that business owners who are now faced with the daunting task of removing their ads from old reliable and creating a new online marketing strategy are SAD! They want those good old days back again. As my mother used to tell me, "this too shall pass." Don't be sad be glad there is a whole new world to advertise your business to. First let's talk about the 5 things that make you sad and how to change your thinking.
It seems to be obvious that the Yellow Pages are no longer working, but I'm just not sure.
This can no longer be your reason to keep renewing your print ads and moving monies into the YP online products. It's just too expensive and makes it harder and harder to break up. First of all, devise a two-prong attack. Evaluate your YP spend, both print and online. Do it very carefully and get a professional opinion to help you decide if it's providing you with a reasonable ROI (return on investment). After you have evaluated the success or lack of success devise a new online marketing strategy to eventually eliminate the YP spend and to build up your own online equity.
I don't really understand websites, online marketing, inbound marketing and all the other high tech lingo.
Marketing and advertising online is not as complicated as it seems. However, you must be careful in who you choose to help you. The online business today is overrun with fly by night low cost specialists. Take your time and find a company that can provide you with all of the essentials that you need to do the following. Bring strangers to your website. Promote strangers to visitors on your website. Convert those visitors into leads. Close those leads into customers and finally to delight those new customers ongoing. Be wary of businesses or individuals with promises of low cost websites or piece meal SEO. The methodology for bringing in Internet business is a system.
I am not sure what to spend or how to get started with online marketing.
This is a common dilemma with previous Yellow Page advertisers. The primary reason is that Yellow Page advertising became a habit. You simply renewed what you had each year and it was delivered and you got some customers. All of a sudden, or maybe not so all of a sudden you now must try to calculate what is costs versus what it's worth. That's the absolute joy of online marketing. You can analyze to your heart's content. There are an unlimited number of products to use, not the least of which is Google analytics. Use a method like the SMART method to set goals and analyze. That way you can change when you need to and see exactly what you are getting in return for what you are spending. If you wonder what SMART goal setting is, take a look at this link to HubSpot for a FREE Template. http://offers.hubspot.com/template-how-to-determine-your-2014-marketing-goals
I really like my Sales Representative. He/She has been with us for years.
Really? He/She may be a good friend; but would you continue to buy products that don't work any longer from somebody just because you like him or her? The YP company's have changed dramatically over the last few years, its unlikely you have a Rep that's been around more than a few years, but you need to inform them that you require a reasonable ROI to continue to spend money with them. And you need that ROI calculation to be easily understood and verifiable. Many reputable marketing companies will help you free of charge to evaluate your YP spend.
Where do I start?
Start before you sign another long-term contract. Or if you already have, start right now. Everyday you delay a decision to move to online marketing you are losing ground. It's sort of like buying your first home. At some point you just buy it and begin accruing equity. The longer you wait the less you accrue.